European Commission consultation appears to endorse current UK VAT system for energy efficiency products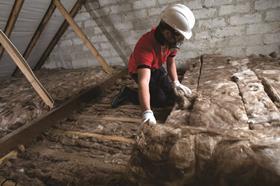 Hopes have been raised that Brussels may back down in a row with the UK government over its low VAT rate for energy efficiency products, after the European Commission published a consultation that appears to endorse principles behind the UK's current VAT system.
In June, the European Commission told the government to amend UK legislation to bring VAT on energy-saving materials in line with other products. Energy-saving materials are taxed at 5% but the EC said this contravened EU law and they should be taxed at the standard 20% rate.
The change would add significant costs to retrofit projects conducted under the Green Deal scheme, with the industry fearing it could undermine the scheme from the outset.
But earlier this month the commission published a consultation that appeared to lay the ground for a change in the law, which would allow the 5% VAT rate to remain in place.
The consultation said that reduced VAT on energy efficiency products would serve to support the commission's goal of developing a more energy efficient building stock.
However, Andrew Warren, director of the Association for the Conservation of Energy, said that while there was now some prospect for the VAT rate to remain at 5% over the longer term, Brussels was still likely to press ahead with legal action against the UK.
"What they [the EC] are saying here is, 'Look, we think that what you have been doing is pretty sensible, but the fact remains that it's against the law and we are going to come down on you like a ton of bricks,'" he said.