All the news as it breaks from the chancellor's final Budget ahead of the election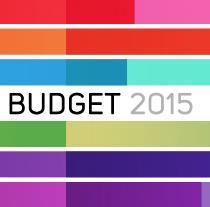 13.40 Flash summary - there was an attention grabbing flourish at the end which will undoubtedly strike a chord - to help people save for deposits for new homes, but it seems likely most of the industry will take the view of Addleshaw Goddard (see 13.34 below), that it was fairly empty of genuine help for the sector. UK Green Building Council, for example, have already called it "barren". Now it's time to inspect the detail of the documents, while the parliamentary theatre continues…
13.39 Miliband stands up "Never has the gap between rhetoric and reality been greater. This is a budget people won't believe from a government they don't trust."
13.35 Osborne finishes up "This is a budget for Britain, thecomeback country." Osborne sits down
13.34 Despite that late flourish, it all hasn't impressed law firm Addlesshaw Goddard, which has already pinged this.
Marnix Elsenaar, partner, head of planning at Addleshaw Goddard, says: "One of the crucial problems in Government policy is it remains wholly disjointed. There is no single economic plan uniting housing, health, infrastructure and education, despite the obvious need to understand where housing will go and what health and education resources will be spent near it. Transport has the potential to unlock great areas of regeneration – as we've seen across London, but we need a cohesive plan that creates jobs and drives up productivity.
"HS3 is all well and good, but will have little impact on the wider picture unless considered with other infrastructure projects going ahead across the country."
13.32 Here's tomorrow's front pages - and it's partly on housing: A new "Help to buy ISA "- designed to help people save for the deposit on their first home. Osborne says it works out as a £50 govt gift for every £200 you save. In addition there's a tax free savings allowance - meaning most people will pay no tax on the money they save.
13.30 Osborne is finishing up with the expected pledges around increasing the personal tax allowance - which will help low earners, and thereby undercut Labour's election strategy - and more pensions reform
13.29 In the northern powerhouse section, one key part I didn't get to was the pledge to give greater manchester full rights to keep any increase in business rates. This is really important to generate cahs for regeneration, and Deloitte already reckons it's worth £1.3bn to the city.
Here's the statement. James Thompson, head of business rates at Deloitte Real Estate, says: "The 10 authorities making up the Greater Manchester Combined Authority have a total Rateable Value of almost £2.75 billion which would generate around £1.35 billion – around 50% more than Wales…The benefits to Greater Manchester of control of this funding stream will depend on the success of Greater Manchester's economy and the level of autonomy allowed to the Authority to manage business rates."
13.28 Fuel duty cut "That's £10 off a tank with the Tories"
13.27 Beer duty cut for a third year in a row. Duty on scotch cut by 2%
13.26 Here's the expected announcement about abolishing the annual tax return
13.24 More knockabout politics - even Miliband smiles as Osborne makes a jibe about his two kitchens, tenuously related to support for investment in the "internet of things"
13.23 I didn't get time to write up Osborne's pledge on children's mental health services - EC Harris seems to think it's important. Conor Ellis, Healthcare Sector Leader UK & Global at EC Harris, has pinged an email: "The investment of £1.25 billion in children's mental health is to be welcomed, and given the scale of need for this care group it should make a fundamental difference to another 100,000 children by improving access to, and scale of, local available services."
13.20 So far all of this has been pretty much as expected. It feels like Osborne is building up to something eye-catching at the end which he hopes will be tomorrow's front pages.
13.19 Also confirmation, as expected, of discussions to begin on the £850m tidal lagoon
13.18 First 20 housing zones confirmed although not listed - except Blackpool
13.17 Confirming investment in £60m Energy ReserachAccelerator
13.15 HEre's the infrastructure section. Osborne says that he's publishing on Friday, as expected, detail about transport options in cluding HS3. Also funding for London land commission, for Brent Cross, for transport infrastructure, for regeneration. However, none of these investments detailed
13.14 In 15 years we can overtake Germany as the biggest economy in Europe.
13.12 £15m church roof fund has been heavily oversubscribed - so Osborne says he's trebling it
13.10 Osborne is starting to run out of time for big announcements - speech is around 40% run but nothing so far on construction specifically, the clamp down on umbrella tax firms notwithstanding
13.07 Here's something: "clamp down on umbrella companies while protecting those genuinely self-employed" Not clear what this means - we'll have to wait for the budget documents, but it could mean more changes for those employing construction staff
13.07 So far this budget, as you might expect, has been very much about the Coalition's record, with very little new
13.06 Rules out graduate tax on the basis "neither progressive nor fair"
13.05 "we stand for opportunity for all" - but still nothing specific on construction
13.04 Osborne says the richest have contributed most to reducing the debt. "I said we were all in this together and here is the proof." Labour will undoubtedly respond will taunts about the top rate of tax reduction.
13.01 Osborne making a political point about not increasing spending "Britain is on track - we must not turn back."
13.00 Administration cost of government has fallen 40%. Services, Osborne claims, have got better, not worse.
12.58 Osborne: "The deficit falls to 4% then 2% and 0.6%. In 2018 19 will have a budget surplus of 2%, comfortably meet fiscal mandate and run a surplus for first time in eighteen years."
12.57 This is a big surprise - national debt starting to fall as a share of national income a year earlier than predicted as recently as December's Autumn Statement.
12.56 "Debt falls from 80.4% to 77.8% in 2017 and reaches 71.6% in 2019/20." longest period of debt growth since the 17th century ending.
12.55 Original debt target has been met - the national debt is starting to fall. "The sun is starting to shine, and we are fixing the roof," says Osborne, refering to his original 2010 budget statement
12.54 Osborne promises to use receipts from the bank sales and lower interest payments to pay down the national debt
12.53 Announces a sale of further stakes in banks
12.52 Osborne reels off new debt figures, meaning lower debt interest - technical problems mean I will bring this to you shortly. Inflation forecast at 0.2% and revised down for future years.
12.50 Lindsay hoyle deputy speaker has to intervene to calm things down after Osborne makes a weak joke about debts racked up by Gordon Brown. The MPs are enjoying themselves
12.47 "Biggest increase ever in the apprenticeship minimum pay rate rate," Osborne says, though he doesn't give the figure
12.46 Real household disposal income per capita- "on the latest data living standards will be higher in 2015 than in 2010." By £900
12.45 To cheers, Osborne says "truly national recovery" means Yorkshire has created more jobs than the whole of France
12.44 Unemployment will be down 3% from the figure inherited from Labour, says Osborne. All part of the long-term plan for growth he says. "Britain is working again."
12.43 National investment now growing faster than household consumption, and the north growing faster than the south, Osborne claims
12.42 UK 2015 growth revised up - from 2.4% at Autumn statement, to 2.5%, and falling to 2.3% next year
12.41 Doubling UKTI support for firms trading in China, as part of boosting trade with fast-growing nations
12.40 The OBR have revised downward the growth of the world economy, world trade, and growth in the Eurozone
12.39 First OBR figures: 2.6% growth in 2014. 50% faster than Germany, 7 times faster than France.
12.38 "One more step on the road from austerity to prosperity" First mention of the Northern Powerhouse
12.37 Osborne comes over all Renton (from Trainspotting) with a catchphrase "we choose the future… we choose jobs, we choose the whole nation."
12.35 Osborne adds - controversially - that living standards will be higher in 2015 than in 2010
12.33 Osborne kicks off by confirming the UK has grown faster than any other advanced economy, with more jobs than ever before. "Today I report on a Britain that is growing, creating jobs and paying its way…Britain is walking tall again."
12.32 Osborne rises to give the budget
12.27 David Cameron is currently still answering questions at Prime Ministers Question time, normally the parliamentary centrepiece of the week. However, on budget day, it's just the preamble for the main event. Chancellor George Osborne is due to speak at 12.30.
11.45 Welcome to Building's coverage of today's Budget, George Osborne's sixth, and his final one as part of the coalition. In recent years the Autumn Statement has tended to contain more in the way of meat for the construction and infrastructure sector, with December's reform of Stamp Duty and the annual National Infrastructure Plan update centrepieces of the most recent one.
Construction and infrastructure
Speculation around today's announcement is that there will be relatively little on infrastructure and construction – with the focus firmly on positioning in advance of the election rather than major policy shifts or capital spending pledges. The unavoidable fact of the election means that some of this Budget could, of course, turn out to be little but hot air, if it is not possible to implement it in advance of May.
In order to side-step this problem, Osborne is expected to use part of his set-piece speech to outline Conservative-only plans for a possible majority Conservative government after May, with the Lib Dems given a similar opportunity tomorrow.
Nevertheless, speculation is that improved economic forecasts will give Osborne somewhere in the region of £10bn to play with, and it is possible he may use some of this leeway to back further capital spend.
Housebuilding
In this context it seems unlikely that Osborne won't at least mention housebuilding, Help to Buy and the proposed Starter Homes Initiative, as well as his focus on improving the UK's economic infrastructure. Specifically, Osborne is expected to talk about his support for HS3 in the context of the Northern Powerhouse plans, in advance of a detailed report on route options to be published on Friday. The Times has also speculated today that he will confirm the go ahead for talks over the £850m Swansea tidal barrage.
Green investment bank
In previous Budgets Osborne has also promised to give the Green Investment Bank, which he set up in 2012, full borrowing powers to bolster its ability to invest. Many eyes will be on whether or not he delivers on that pledge.
I'll be updating this as we go along today – so keep refreshing for the most up-to-date news and analysis of today's speech, which kicks off at 12.30. You can also follow progress on Twitter @BuildingNews