Budget to throw government's weight behind Swansea Bay and HS3 schemes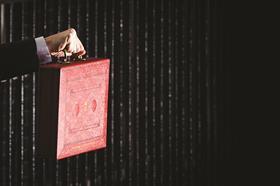 Chancellor George Osborne is expected to announce in today's Budget that the government will enter formal talks with the £850m Swansea Bay Tidal Lagoon project about potential public backing for the scheme.
In what will be a politically-charged Budget ahead of May's general election, Osborne is also set to green light the proposed high speed rail link between Manchester and Leeds, dubbed 'HS3'.
The Department for Energy and Climate Change (DECC) launched a consultation on its preferred method for funding the Swansea Bay Tidal Lagoon in January.
It argued that a contract for difference arrangement with developer Tidal Lagoon Power (TLP), whereby the government will guarantee a fixed price for the electricity generated, is the best way to ensure its viability.
DECC said the project could act as a test case to explore the possibility of similar tidal power schemes elsewhere in the country being funded by the same arrangement.
TLP's plans would see the creation of a six-mile sea wall in Swansea Bay that would feature turbines capable of generating around 0.5 TWh of electricity a year - enough to power almost 120,000 homes.
DECC said entering into bilateral negotiations for a contract for difference with TLP would allow it to carry out a full value for money assessment on the plans, and that a lack of other "sufficiently developed" tidal lagoon plans meant that a competitive process for running the such a facility was not appropriate.