What does the industry think?
Here, industry professionals and commentators share their reaction to this year's Budget announcement, with implications for construction on housing, infrastructure and productivity.
Budget reaction: £44bn pledge to boost housing sector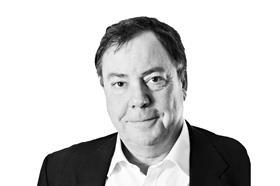 Richard Steer, chairman at Gleeds Worldwide, said:
"There were three key challenges facing the Chancellor today in a budget which was delivered against a background of Brexit and a substantial decline in growth forecasts which threatened his tenure. Housing, infrastructure and productivity announcements were the Holy Trinity designed to save his job. Abolishing stamp duty for first time buyers is welcomed, as is some form of planning reform but there was a meagre sum mentioned for training and throwing money at the housing crisis will not solve the labour shortage or skills crisis. Infrastructure investment is also welcome but we need concrete timelines rather than further hollow promises."Productivity is a complex issue and his comments on the role of digital enablement underlined that, as an industry, we need to help ourselves but again, short term improvement is linked to a guaranteed labour pool and Brexit has caused a stampede of trades out of the UK, something this government has exacerbated through their dithering. A stalwart attempt but not enough to instill confidence as we crash out of Europe."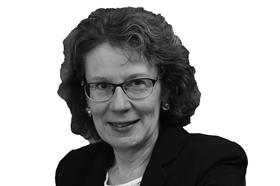 Ann Bentley, global practice director at RLB and Construction Leadership Council member, said:
"I think construction fared better than many expected – crucially the importance of our industry as an enabler to the wider economy was recognised and we got a construction sector deal. But there was also very positive action on some quite different levels from housing to training. It's not often our industry gets selected for attention in such a high profile way. The chancellor has made a real attempt to address both supply and demand in housing through the £44bn commitment to building homes, the announcement earlier this week to remove Housing Association debt from the public sector accounts – thus freeing up their ability to borrow - and by abolishing stamp duty for first time buyers.
"Actively addressing the skills gap will also provide a boost to construction, with the construction skills funding pledge plus the commitment to boost maths and computer science in schools. Innovation features large in the budget and the additional R&D tax credits will be also be welcome to construction sector companies. All of that is much needed and will give a great kick-start to boost productivity in our sector. On a broader level the low growth forecasts – as far as the eye can see – and rising interest rates will have a negative impact on investment confidence, which is much less good news for construction."
Russell Gardner, head of real estate at EY, said:
"The Chancellor made his announcements on housing the grand finale of today's Budget.
"A package of measures over the next five years totalling £44bn, ranging from assistance for local SME house builders to more support for the Build to Rent sector was positioned as giving effect to the Government's pledge to fix our broken housing market.
"Time will tell if we've just seen the start of the end of our housing crisis or the continuation of announcements which fail to be translated into real action but we are optimistic that this feels like a real commitment."
Roger Hawkins, Hawkins\Brown, said:
"I question Oliver Letwin's suitability to lead a review into the planning system given his well-publicised comments about instilling "discipline and fear" amongst public sector workers. In my experience planners are hard-working public servants doing their best in an atmosphere of cuts to local government funding and the vagaries of local politics. I hope enough is done to ensure that the people on the front line are properly consulted and empowered.
"Overall, There wasn't much of substance in today's budget – lots of grandstanding but very little to overcome the practical problems we face due to Brexit. It's all well and good to say 'we will build more houses', but who will build them? There is a skills shortage in the UK and we're just about to turn off the tap of construction workers who might migrate here from the EU. What this budget needed was some certainty over the outcomes of Brexit, something the Office for Budgetary Responsibility has criticised the government for failing to provide it with. If the forecasts we're basing all this on, which aren't great by the way, can't meaningfully relate to the post-Brexit reality, what does any of this mean?"
Paul Butterworth, partner and head of the social housing team at law firm TLT, said:
"The pressure to deal with homelessness has clearly struck a chord with the Chancellor, with Housing First pilots being announced in Manchester, Liverpool and the West Midlands accompanied by a bold aim to halve homelessness by 2022 and eliminate it by 2027.
"The 100% council tax premium on empty properties is an interesting policy but it is unknown exactly how this will translate into reducing housing shortages. We don't know if this will actually lead to such properties being brought into use.
"The £44 billion financial support for housing is good news but the true significance of this sum will depend on the proportion translating into grant funding for new builds.
"The abolition of stamp duty on purchases up to £300,000 is not to be sniffed at but given how this represents a saving of £5,000, it's unlikely to prove the tipping point for affordability."
Jonathan Goring, managing director at Lovell, said:
"We welcome the measures announced by the Chancellor today to get more homes built and assist more people into home ownership. We're encouraged by the focus on unlocking development on potential housing sites that are now lying empty. Our own research, highlighted in the recent Localis report, suggests this could play an important part in tackling the under-supply of new homes.
"We've particularly drawn attention to the amount of public land that's unused, which is a big issue for the wider business. Much is in areas of high housing demand and could provide sites for the new homes that are so urgently needed. We very much hope that Oliver Letwin's review will also investigate this issue."
Ian Fletcher, director of real estate policy, British Property Federation, said:
"The housing crisis didn't happen overnight and won't be solved in a day. We welcome the commitment from the Chancellor today to long-term solutions, and actions that seek to take that commitment forward. What excites us is the commitment to infrastructure, the opportunities that places like Oxford-MK-Cambridge will provide, and the more flexible use of government support through measures like guarantees, to support housing delivery.
"The new 'Homes England' will have a central role in increasing delivery and it is vital it gets the support of public and private sectors, if all our aspirations are to be met. We have promoted three year tenancies in the Build-to-Rent sector and will therefore be engaging positively in providing tenants with that choice via the promised consultation."
John Hicks, Director and Head of Government & Public, Aecom, said:
"The Chancellor began today's budget with talk of embracing the future, but it was reassurance of what's just around the corner that set the tone for his speech. With Brexit looming and growth forecasts down it's clear to see that the Chancellor is keen to reassure the industry that the Government will provide stability through this uncertain period. However, saying you understand business' concerns and actually allaying those concerns are two different things and while we welcome much of today's budget it still leaves a lot of questions unanswered.
"We're extremely pleased to hear that the Chancellor endorsed the National Infrastructure Commission delivery model within the Oxford Cambridge corridor, and that he backed the NIC's vision for one million new homes across the corridor by 2050. We now look forward to further detail from the Treasury and the Department for Communities and Local Government on the opportunities available for the private sector to work in partnership with government to deliver these homes and the supporting infrastructure they will need.
"Whilst briefly mentioning Crossrail 2, it's disappointing that the Chancellor did not take the opportunity to continue to confirm the Government's commitment to this much needed infrastructure project, nor did he provide any new news on the expansion of Heathrow Airport. There was also a distinct lack of dialogue on Defence and the Energy sector, where clarity on energy pricing and Hinckley Point C, in particular would have no doubt been welcomed by industry.
"We are sure the industry will also be reassured to hear that the Chancellor recognises the skills gap that we are facing and we welcome the announcement of investment in education; both for STEM subjects at our schools and support for our existing workforce through distance learning - which will of course have long term productivity benefits.
"It was also notable that the northern powerhouse was back on the agenda having seemed slightly overlooked in previous government announcements, and it was good to hear the Government's commitment to connect HS2 to other existing networks. But the Chancellor failed to provide further reassurance on the commitment to unlock the northern powerhouse's full potential including action to actually address connection speeds across the Pennines and rich energy opportunities in more remote communities like Cumbria.
"As for the future that Mr Hammond spoke of… his commitment to invest in the infrastructure to support electric vehicles and the £1.7bn pledge to transform our cities are both a step in the right direction but perhaps he's left the industry craving the detail it needs if we are to be fully reassured."
Duncan Green, managing partner at Pick Everard, said:
Crucially for the construction industry, Mr Hammond has announced a couple of key changes and funding commitments which are considered to improve skills and training and promote infrastructure projects to support the promised 300,000 new homes per year due to be delivered.
"I believe the pledges on skills to be positive steps for the construction industry but there were no specific details given with regards to the apprenticeship levy. I believe that apprenticeships are crucial to the future of our industry and training needs to remain a top priority if we're to see real change in the UK's infrastructure - working closely with employers to establish how best to spend this effectively needs to be prioritised.
The country's rail networks were discussed at length but I don't feel that enough was covered in terms of road links outside of the newly announced garden city due to break ground in the Cambridge/Milton Keynes/Oxford corridor.
"I'm pleased to see that £1.7 billion has been committed to the Transforming Cities Fund to improve transport connections, along with fibre optic broadband investment across the UK. There was also discussion of devolved powers and ensuring an equal spread of wealth – not holding it in the capital - and the announcement of five more garden towns would appear to be a good first step.
"Brexit still leaves a big question mark over the construction industry's future but, since the referendum, confidence in the market has slowly started to return so I hope that government intervention will improve the training made available for the next generation of property professionals and sufficiently prepare us for Britain's exit."
Steve Radley, Director of Policy at CITB, said:
"The Government's commitment to build 300,000 new homes each year and the £170m Sector Deal should give our industry the confidence and the firepower to make the investments needed to transform its performance.
"The right skills will be critical to deliver this change, so the £34m funding for construction training is a vital investment.
"The focus on digital skills is essential to developing a workforce which exploits the benefits of the digital revolution, aiding modern methods of production and boosting productivity.
"However, there is no quick fix to the skills shortage and construction skills must be of a high standard. We look forward to working closely with employers and Government to ensure these promising new measures deliver for our industry."
Gavin Smart, deputy chief executive at the Chartered Institute of Housing (CIH), said:
"The renewed commitment to tackle the nation's housing crisis in today's budget represents significant progress and we particularly welcome the government's ambitious new target to deliver 300,000 new homes a year. Of course the important thing is that we are building the right homes in the right places and that people can afford them. We have to make sure that any new funding supports the building of new homes that meet the varied needs of individuals and families across the UK. For many people social rents, which are much cheaper than private rents, remain the only truly affordable option and more must be done to support this crucial form of housing."
On Housing Revenue Account borrowing caps being lifted for councils in high-demand areas
"We have long argued that if we are going to build the homes we need councils will have to play a major part and we welcome measures to support this. The government has made a series of announcements in recent months which lay the foundation for housing associations to commit to developing many more new homes and we must do the same for councils. Relaxing borrowing caps for councils in high demand areas is very positive – we hope to see the government build on this move so that we see a return to the levels of council house building we need."
On universal credit
"We know that universal credit is causing significant hardship and that the lengthy waiting time for the first payment is a significant problem. Today's measures to help people suffering as a result of the delays are welcome. We hope to see further progress on some of the other issues affecting universal credit claimants, including administrative delays and lack of information. CIH wrote to the Department for Work and Pensions to express our concerns back in July and in particular we are urging the government to slow the roll-out down so that it can make sure it gets this vital reform right."
On support for private renters
"Our research has shown that local housing allowance is completely out of step with rents in many areas of the country – especially for younger people. We welcome the extra funding to help support people in areas worst affected by that gap. However we still think the government should go further and unfreeze local housing allowance rates. The ending of a private tenancy is the leading cause of homelessness in England and we look forward to contributing to the consultation on longer-term tenancies which could give much-needed stability to renters."
David Orr, Chief Executive at the National Housing Federation, said:
"This was billed as the 'housing Budget' and we see there is much to welcome here.
"We particularly welcome the changes to Universal Credit, including advance payments and the removal of the seven-day waiting time. These changes will make a direct and positive impact to the lives of housing association tenants.
"The big challenge for the nation remains the supply of new affordable housing. We share the Government's ambition of reaching 300,000 new homes a year, every year for the foreseeable future.
"Today's package of measures are a good signal of intent from the Chancellor. On their own, they may make an incremental difference but will not deliver a step change in the supply of new homes.
"Whilst the Chancellor is right to say there is no silver bullet, a long-term supply of affordable land is the critical factor. We will need Government to ensure that public land is used for housing and that private land is bought where it is needed to create new communities.
"We look forward to working with Government to build the homes the nation urgently needs."
Dominick Veasey, Associate Director at Nexus Planning, said:
"The Budget's wide-ranging package of financial and planning reforms must be welcomed if we are to have any hope of solving the housing crisis. However, it remains to be seen how many of the measures announced will work in practice.
"In particular, one has to question whether the new £204m fund for innovation and skills in the construction sector will sufficiently deliver the new homes required. Especially within the context of Brexit uncertainty, resourcing of skilled construction workers will be a significant concern over the short to medium term.
"Furthermore, the budget is silent on the extent to which the necessary raw construction materials are available. Memories of the post-recession 'brick shortage' are still clear in many people's minds.
"The Government will now have the unenviable task of turning its policies into workable actions that will deliver the promised 300,00 new homes per year. It will therefore be interesting to observe how it navigates the inevitable period of uncertainly and delay present in much of the current planning system."
Rachel Skinner, head of development at WSP, said:
"The Chancellor had to deliver for people, places and the infrastructure that binds communities and business together. By committing to make the most of the UK's innovation potential and recognising prosperity and sustainability really go hand in hand, he showed that Britain has a plan to compete and lead in the global race.
"WSP welcomes Government's commitment to increasing the share of GDP dedicated to R&D, as well as its commitment to take the driving seat on the future of mobility. The Transforming Cities Fund provides much needed stimulus to regional transport connectivity whether that's in Tyneside or the West Midlands and a perfect test bed for innovations in mobility. Its commitment to connected and autonomous vehicles provides further momentum to the UK's leadership on this agenda. For this mobility revolution to get into full gear, we need to embed these technologies into all of our infrastructure planning."
Lewis Johnston, RICS Parliamentary and Public Affairs Manager, said:
"In the run-up to the budget Phillip Hammond suggested he would be leading a concerted Government effort to deliver 300,000 home a year. While some industry concerns have been taken into account, overall today's announcements don't match up to that ambition.
"The pledged £44 billion package of housing support seems positive, but it does not represent the kind of comprehensive strategy we need, nor is it clear how much of this figure is made up of previously announced policies. Most of the announced measures are also only due to come in in 2019/2020 instead of having an immediate impact, and the Chancellor stated that we would not be building the 300,000 new homes a year until the mid 2020s, leaving the country to wait at least eight years.
"Whilst the Chancellor is right to say there is 'no single magic bullet' to increase housing supply, it requires a lot more than the proposals he has put forward, which amount to a series of marginal and delayed 'nudges' at a time when housing supply needs an almighty immediate shove.
"Breaking it down, scrapping Stamp Duty for first-time buyers may stimulate activity at a time when the market is subdued, but this does not tackle the underlying problem and is something of a distraction from the need to increase supply.
"There are certainly some positive aspects to today's housing proposals, however. We are pleased the Government has acted on our recommendation to lift the local authority borrowing cap for housebuilding and we hope this will herald a new era of well built, affordable council homes delivered at some scale. As far as they go, measures to provide extra support for small building firms (£1.5bn) and to speed up developments where planning permission has been granted are also welcome. Nevertheless, they are too small to make a real dent in the challenge we face.
"If the Chancellor really wants to increase supply to a degree that will transform UK housing, he should implement a comprehensive housebuilding programme incorporating direct commissioning by central and local government. There should also be a more fundamental review of the planning system than was announced today, including a policy of green belt swaps so that appropriate sites on the urban edge can be considered for housing supply.
"Last but not least we have had 14 Housing Ministers in the last 19 years but in future the UK's housing must have a representative at Secretary of State level in the Cabinet to tackle what has become the country's number 1 problem."
Sian Berry AM, Chair of the Housing Committee, said:
"The London Assembly Housing Committee welcomes the Chancellor's decision to lift the borrowing cap on local authorities. The committee has called for this change for years, to stimulate investment in council housing.
"Our 2013 report 'Right to Build: What's Stopping Councils from Building more Housing?' found that lifting the cap would allow the boroughs to take a more strategic approach to their housing businesses and drive greater efficiencies through their operations.
"It was clear that in a severe housing shortage, placing artificial caps on council borrowing to build homes was harming efforts to help people find lower cost homes. We urge the government to apply these new rules to all London councils so that they and the Mayor can get on helping to solve the housing crisis."
Claire Fallows, partner at Charles Russell Speechlys, said:
"Despite Government claims that it is "determined the fix the broken housing market", the Budget has confirmed the commitment to maintain existing protections for the Green Belt. Given that number of authorities are in the process of releasing sites from Green Belt allocation through local plan reviews, any claims that the Green Belt still remains sacrosanct are disingenuous. In light of that, a wholesale strategic review of the purpose and function of the Green Belt is in the interests of the country and is long overdue."
Henry Smith, CEO of Aitch Group, said:
"The government has finally listened to the calls of the industry and today's stamp duty reductions for first time buyers represents a shot in the arm for those looking to buy a property up to £500,000. Those buying at £300,000 will save £5,000 and those buying at £500,000 and under will also save thousands. If this is coupled with the Help to Buy initiative, buying your first home will become significantly more affordable. We look forward to seeing the final details when published. The news will come as a boost for London in particular, which has a number of emerging areas that rely heavily upon the presence of first time buyers. There is still more to be done and the limit could have been increased, but we welcome any intervention that will encourage increased transaction levels."
"Whilst it is encouraging to see the government address the elephant in the room, planning announcements could have and should gone further. Too often we see piecemeal announcements that barely scratch the surface, with inquiry after inquiry without any concrete policy details. Let's hope the process is reviewed as quickly as possible and developers can get on with the delivering the homes we need."
Adrian Hames, director at WSP, said:
"It is great to see Government promptly respond to the NIC's report on the potential of the East West Corridor. As part of our work on the Expressway, we aim to create connected communities where local people want to live and work. We look forward to strengthened collaboration with local councils as they acquire the certainty, freedoms and resources they need to make the region an arc of prosperity, and successfully attract private sector investment. Today's announcement of the housing deal with Oxfordshire to deliver 100,000 by 2031, and the HCA's expended remit will provide the right stimulus to this agenda.
"Housing remains this country's Achilles' heel. It is unlikely that Britain can be future ready, competitive and productive, unless we provide the next generation of engineers, environmentalists, planners and apprentices with the opportunity to live and work where they chose. It will remain a challenge to deliver 300,000 homes per year, unless we opt for a different approach. As shown by our own experience of working with Transport for the North, HS2, Crossrail and Highways England, a collaborative approach to placemaking which leverages new infrastructure projects leads to better outcomes for communities."
Andy Pyle, UK Head of Real Estate at KPMG UK, said:
"At first glance, the Budget does not appear to hold masses for the commercial real estate investor, but nestling alongside mentions of increased infrastructure spend and further attention being placed on technology, one measure stood out as being pivotal.
"From April 2019, non-residents will be taxed in the UK on their UK property investment gains. This is a real game changer, particularly given how much of the UK commercial property sector is owned by overseas investors – especially in London. In fact, reports suggest that 58% of real estate transactions this year have been the result of cross-border investors."
David Thomas, CEO Barratt Developments, said:
"We welcome the Government's continued focus on housing, the stamp duty cut will help more young families get a foot on the property ladder and further planning reform is vital to increasing housing supply – overall this is a positive budget putting housing front and centre where it belongs."
Gerry Biddle, director of Business Rates at Deloitte Real Estate, said:
"The Chancellor has announced plans to change the law to help those businesses affected by the so-called staircase tax.
"The staircase tax relates to a Supreme Court decision last year, which ruled that companies in multi-occupied buildings were required to have separate business rate assessments. Historically, such companies would have been included in one assessment.
"The ruling particularly hit small business occupiers who lost their small business rates relief because they could only qualify if they occupied one property. As a result, many small businesses were facing significant bills backdated to 1st April 2015.
"Today's move means any business affected by this decision can now look forward to having its basis of business rate assessment reinstated and backdated."
Mike Rogerson, UK chief operating officer at WSP, said:
"We welcome Government's continued support for the Apprenticeship Levy in today's Autumn Budget. There is a huge skills shortage in the engineering sector despite the growing number of transformational infrastructure projects across the UK from HS2 and Crossrail to the East West Corridor. As a business, we're huge supporters of apprenticeships and have almost doubled our intake since the levy came into force this year, with 72 apprentices joining the business across the UK in 2017. Apprenticeships enable us to attract talented young people into the sector from varied backgrounds. In spite of the leadership shown by organisations like WSP, more will need to happen to make the apprenticeship route an attractive proposition to young people in all sectors across the country.
"I'm also pleased to hear the Chancellor is open to review the flexibility of the Apprenticeship Levy going forward, as this would give us the freedom to spend our levy on even more training opportunities, from one-off courses for existing staff to refresher traineeships for those who have taken a career break, to enhance the knowledge of our growing pipeline of engineering, planning and technical talent. We look forward to a continued dialogue with Government as we explore solutions to challenges like the funding cap for engineering degree qualification delivery."
James Thomson, CEO, Keepmoat Homes, said:
"Our priorities for this Budget were affordability and the supply of homes for young people. The pre-announced £10 billion for Help to Buy was essential, but our expectations have been exceeded with the generous abolition of stamp duty for first time buyers. This removes a huge potential barrier.
"Local authorities are potentially a significant source of additional homes of all tenures through development partnerships. Development funding for them could make a huge difference to supply. Most important is the relaxation of HRA borrowing restrictions for those in high demand areas. Borrowing has been the biggest single issue and this measure makes councils far less dependent on the combination of finance that can be raised through private sector partners and the pots of funding announced recently by the Government."
Nick Ogden, Infrastructure expert and Partner at Pinsent Masons, said:
"A drive to improve digital and construction skills is very positive for infrastructure, particularly as we increasingly move towards a technology heavy sector. However, with around one in 10 construction workers coming from the EU and low unemployment levels, the industry desperately needs answers on access to EU labour.
"There was once again a lack of any suggestion as to how to create better opportunity for private investment in infrastructure, especially those insurance and pension funds looking for assets to finance to deliver long term returns - the UK once led the world at looking at innovative approaches to funding infrastructure investments."
Gwyn Roberts, Home Quality Mark (HQM) Project Leader & BRE Homes and Communities Team Leader, said:
"Whilst the commitment to invest £44bn in the housing industry, and increase the annual new homes target to 300,000 (38% rise on homes delivered in 2016) is a positive step, it is imperative that what we build is to the highest quality, across tenures and in the areas that need them most so that they last for generations. To achieve this the Chancellor must consider fiscal incentives, land release and working with independent bodies, like the Home Quality Mark, to set the standards that will ensure we're producing the quality homes for the future that will help us avoid a similar crisis in years to come.
"Current mentions of housing quality have yet to be clearly defined. It is important to consumers that homes really are of high quality. it is important to understand that there is much more to quality than this one factor. Housing quality covers a whole spectrum of areas, including, comfortable indoor environment with the right temperature, light and air quality, a sustainable community and quick links to transport and amenities, in addition to minimal environmental footprint.
"The environment will be an important factor when outlining the increased powers of State he plans to implement for the release of land by local authorities to increase building levels, as well as funding the cleansing of polluted commercial sites. I'd like to see developers (both large, small, traditional and new entrants) who want to make a positive different with holistically sustainable homes at their core of their strategy to gain the most from the Budget. To focus on homes that are cheaper to run, more comfortable to live in and promote residents' health and wellbeing can only be a positive.
"Overall, I hope that through the commitments made in this Budget we can rebuild the public trust in housebuilding that has been lost over the last decade."
David de Sousa, AHR Director, said:
The Chancellor's commitment to 300,000 new homes a year in today's budget is nothing if not welcome. It's also promising that the government is taking a strategic eye to planning, and has committed to reviewing the disparity between planning permission approvals for homes and actual build starts.
This in collaboration with encouraging town hall leaders to allocate land to small housebuilders could go some way to alleviate the current crisis.
However, we would welcome further investment in the technology and skills that the country needs to harness the potential of innovative new approaches that could provide the key to ending the current housing crisis. Pioneering new techniques in modular housing and by extension innovations in modern methods of construction could make the high density low cost housing the country requires viable.
By implementing cost-effective and cutting-edge methods of construction and approaches, such as modular, that don't compromise on design or liveability the government can reliably provide affordable housing and reverse the current downward trend in housebuilding.
Throughout the process it's also imperative that developers don't neglect the wellbeing of those that this new housing is destined for, quality must be a priority from inception to completion to make sure we don't repeat the mistakes of the past, and have a futureproof and long-term solution to the housing crisis.
Brian Berry, chief executive at the FMB, said:
"The Government has set itself a new target of building 300,000 new homes a year by the mid-2020s. And today the Chancellor has put small and medium-sized builders at the heart of ambitious plans to tackle the growing housing crisis. The Chancellor appears to be putting his money where his mouth is with the announcement of £44 billion of capital funding, loans and guarantees. In particular, a further £1.5 billion for the Home Building Fund to be targeted specifically at SME housebuilders can play a significant role in channelling crucial funding to this sector. A £630 million fund to prepare small sites for development and proposals to require councils to deliver more new housing supply from faster-to-build smaller sites will provide opportunities to boost small scale development.
"A second major challenge to getting new homes built is the skills crisis we face. In the long run, the only real solution to chronic skills shortages will be a major increase in the training of new entrants into our industry. We are therefore pleased to hear the Chancellor has today committed extra resourcing to training for construction skills. With Brexit round the corner the next few years will bring unprecedented challenges to the construction sector. The Government will need to make sure that the sector continues to have access to skilled EU workers, but we are pleased that the Chancellor has today listened to the needs of SME builders."
Steve Cooper, general manager UK & Ireland, Aconex, said:
"It's great to read about the government's vision to build 300,000 more houses in UK each year as a major step in tackling the country's housing crisis. The construction sector will rise to this challenge but it's vital that this wave of new housebuilding hits tight budget and timing targets as this has been an enduring problem for too long. Specifically, a national programme of new housebuilding needs to take account of how the sector must continue to work at overcoming problems of low productivity and build quality.
"Achieving the Chancellor's vision will require more construction organisations to embrace how the latest digital innovations in collaboration, on & off-site fabrication, project control and supply chain management can transform the construction process, reversing what have been the accepted norms of construction projects shooting overbudget and coming in late.
"As the government does in other parts of the economy, greater digitisation across all facets of the construction sector, small and large, should be encouraged, especially when the sector is being asked to enable more citizens to get the homes of their dreams sooner rather than later."
Darius Ziatabari, co-founder of property developer Equinox Living, said:
"Today's encouraging commitment of £44 billion over the next five years to support the housing market reminds me of the most recent boon for developers, when permitted development rights (PDR) came into play back in May 2013. Hopefully these new policies will make a similar difference, although we often see the same policies being interpreted differently by local councils, which creates confusion. It's reassuring to see policies aimed at making development faster, but only time will tell whether these are enforced properly and for how long they will be delayed.
"Along with the continued Help to Buy scheme, the abolition of Stamp Duty for first-time buyers up to £300,000 will be very effective in terms of boosting activity. However, it would also be wise for the government to address a reduction in stamp duty in properties over £1m, as well as the excessive levy on buy-to-lets, which has crushed liquidity in these markets. Studies have shown that with lower stamp duties, more transactions will take place, and thus more revenue will be made by the government.
"The chancellor will look to build in cities which I see as a more viable solution to ease the housing crisis than building on our green belt land. These natural spaces are protected to help preserve the local environment. There are many examples of great cities around the world with taller buildings than Britain, maybe our government should take note.
"We welcome the Chancellor's enquiry into land banking, forcing developers who have gained planning permission to implement and build rather than trade these gains for profit. Although this is good news for buyers due to our current housing shortage, with house prices dropping in London, the idea of developers holding onto land here is far less likely. Perhaps this enquiry was two or three years too late?"
Ian Ginbey, partner at Clyde & Co, said:
"The development industry remains keen to help build the homes that the country urgently needs. The potential for direct government intervention in the housing market, by a review of so called 'land banking' practices, will be a concern. Collaborative action is needed from both developers and the Government to tackle the issue."
Pauline Traetto, director of BRE Academy, said:
"The Chancellor has stated that one of the construction sector's greatest challenges is to deliver 300,000 new homes every year, and critical to this is the skills shortage. A recent survey by the RICS revealed that 62% of businesses taking part reported that recruitment problems are holding back progress. The significant commitment to build 300,000 homes is paramount not only to our society as a whole but also to accommodate increased population, and improve wellbeing of those currently living in sub-standard accommodation.
"The Government must sufficiently invest in the construction sector to ensure these buildings are of a suitable standard and have longevity. Paramount to all of this is investment to ensure training which delivers best practice and competent operatives and professionals, which will help attract young people to the industry.
"One of the first things we need to do is make the building sector more attractive, showcasing the excellent opportunities and life experiences on offer when pursuing a career in the industry. Results from a survey commissioned by BRE Academy found that 91% of those participants believed that those outside the industry perceive construction differently from those working within it, therefore, improving the general understanding of construction is key to promoting it to young people. We also need to identify the key professional skills that require dedicated training courses to ensure we're giving people the best possible education and guidance.
"I would like to see the Government come together and support schools in promoting construction as a rewarding and financially stable career path for young people to follow, as well as helping incentivise those already working in the industry to stay and improve their knowledge and understanding of the trade they operate in. In addition, the Chancellor should invest in educating teachers and parents that the industry offers good career prospects. At the BRE Academy we continue to create and develop courses that will equip people both young and old with the skills they need to thrive in the industry."
Simon Latson, national director building consultancy at JLL, said:
"The announcement of a £44bn investment programme to aid the construction of 300,000 homes by the mid 2020's is welcome, as is the recognition that support is required for construction skills, innovation and training to be able to deliver them.
"Whilst the Chancellor spent some time talking about investment in tech businesses there was a disappointing lack of recognition of the investment in modernisation and tech revolution required in the construction industry to achieve the step change in delivery hoped for. On the whole a set of positive announcements, with Stamp Duty Land Tax for first time buyers grabbing the headlines, but the devil as always will be in the detail."
Martin Vella, managing director of Pexhurst, said:
"Too many years of underinvestment in skills and training has meant that as a nation we rely too heavily on a skilled workforce from overseas, especially in the construction sector. Low productivity and uncertainties surrounding Brexit only compound the need for the government to make further investment in education, training and apprenticeships.
"We welcome the Chancellor's pledge to provide £34 million to scale up innovative training models across the country to support construction skills, as well as the funding put forward for the National Retraining Partnership. This will go some way to plugging the gap but more needs to be done to bolster our domestic workforce and develop young homegrown talent. However, more needs to be done to make apprenticeship schemes more attractive for employers and it would have been good to see the Chancellor announce more specific policy measures to evolve the apprenticeship levy."
Mathew Riley, managing director of Ramboll said:
"Years of under investment and policy failures by successive governments are the root cause of today's shortfall in our social infrastructure. So whilst the Chancellor may feel pleased with his stimulus to technology and housing, this government must be judged on results.
"We have run out of time for endless reviews where nothing happens, we need real leadership to deliver 300,000 homes a year. This government's track record is not promising – they seen unable to make a decision on additional runway capacity in the South East and growing rail requirements across England and Wales. Ultimately, this investment is too little and will constrain productivity in the UK. This is not a Budget to be proud of.
"Housebuilding may well be at the highest level since the crash, but it is obvious we still need more homes. Our government needs to be more agile in releasing land and planning for growth. As an industry we need to step up and play our part in delivering smart and efficient solutions, to help policy makers. This means modernising the way we collaborate and delivering design, engineering and construction the way it should be.
"Digital design techniques combined with offsite construction will transform productivity and deliver these high quality solutions in record time. The Chancellor's investment in construction and digital skills training is valuable and will play a vital role in helping boost the UKs infrastructure. "
Jon Neale, head of UK research, JLL, said:
"The Budget reveals that the government is starting to put in place measures that recognise that, after Brexit, Britain will need to invest more heavily in infrastructure, skills and R&D. It is also clear that this will increasingly be done through city-regions.
"The £1.7bn fund for transport city-regions – with half earmarked for those with mayors – will help open up areas of cities such as Birmingham, Manchester and Bristol for new investment. Likewise, the commitment to increasing R&D spending will go some way to helping to improve the UK's poor productivity levels outside London. The investment in 5G and fibre broadband is particularly welcome in this regard.
"Within the housing announcements, there were signs that the government may put in place an improved regime to capture land value uplifts for new developments – which could provide even more of the infrastructure that could unlock housing sites."
James Knight, head of residential at Arcadis, said:
"The gap in numbers between planning permissions and housing starts is often down to additional red-tape and bureaucracy created in Section 106 agreements and pre-commencement conditions. The government needs to focus on reducing this burden. Equally, the problem with the abolition of stamp duty is that it could maintain and increase house prices - is this fixing the market?"
Blane Perrotton, Managing Director of the national surveyors, Naismiths, said:
"The Chancellor presented a multi-faceted strategy for tackling the housing crisis, but you do wonder whether simple would have been more effective.
"When it comes to housebuilding, the more measures, guarantees and capital funding initiatives there are, the harder it can be to track progress and see concrete results. The 100% council tax premium on empty properties may not amount to much financially but it represents a tougher stance by the Government that should be applauded.
"The Chancellor's call for an urgent review into land banking will also cause some in the development sector to sit up. The tide may be turning against them.
"If this Government is genuinely going to make a difference to the level of housebuilding, the gloves need to come off, and you sense they are. Based on parts of the Budget speech, you'd think the development sector is dragging its feet. In reality, the sector is currently the most active it has been since before the Global Financial Crisis.
"On the frontline we're seeing a a huge amount of activity, especially among small and mid-sized developers, who are making the most of the vastly increased finance options available. There's a particular spike in developers seeking to convert office buildings into residential units under the extended and popular Permitted Development Rights.
"With both the Government and many developers more committed to build, the future is looking about as bright as it could be."