Budget: Package of measures unveiled by chancellor including a new 'Help to Buy' scheme to support purchase of 74,000 new homes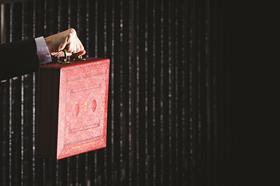 Chancellor George Osborne this week used his fourth Budget to announce a raft of measures designed to provide a major kickstart to the housing market.
The package of measures, which included £3.5bn to support new home purchases and £12bn to underwrite mortgages for new and second-hand homes, was given a "guarded" welcome by the Home Builders' Federation amid concern it may not provide a big boost to the construction of new homes.
The concern was heightened by the fact the Budget offered little other support for the construction industry, with a trailed £3bn increase in infrastructure investment actually not due to be spent until after the 2015 general election.
Osborne said his "Help to Buy" programme would see the current FirstBuy programme expanded with all householders made eligible for equity loans of up to 20% of the value of their property, in a move that would support the purchase of 74,000 new homes.
In addition he unveiled a much-expanded mortgage guarantee scheme, allowing home buyers to access to 95% loan-to-value mortgages on all homes, rather than just new build homes as under the current NewBuy scheme. Osborne said the guarantee could support the purchase of up to £130bn of UK homes, but both schemes would be capped to support the purchase of homes worth less than £600,000.
The construction of new homes for rent was aided by an expansion of the fund to support this market from £200m to £1bn, with a further £225m a provided to support the construction of 15,000 affordable homes.
Noble Francis, economics director at the Construction Products Association said the extension of FirstBuy was "game-changer" for housebuilders, while Barratt chief executive Mark Clare said it was a "major boost."
However, while Stewart Baseley, executive chairman of HBF, said the move to extend NewBuy could drive new homes sales by creating "churn" in the market place, he warned the government "must also be wary to get the details right."
Richard Abadie, PwC global infrastructure leader, said: "If these financial guarantees result in construction then fantastic, but they may not. Helping people on to the property ladder is a good thing, my concern is whether these measures will prompt growth."
He said that the government should instead be investing more in measures which directly prompted economic growth, describing the £3bn promise on infrastructure as a "not significant" shift.
The Chartered Institute of Housing expressed concern that Osborne failed to increase the cap on councils to borrow more money to fund new social homes, but welcomed his promise to lay out a long-term policy on social housing rents that would allow landlords to borrow an estimated £3bn a year to fund new homes, in the spending round scheduled for June.
KEY BUDGET MEASURES
Housing
Extending the government's FirstBuy scheme by £3.5bn to support the sale of 74,000 homes
Offering £12bn of government guarantees to help underwrite mortgages on existing homes
Expanding the build to rent fund from £200m to £1bn
Doubling the government's programme to support affordable housing construction with guarantees to £450m
Promising certainty over the future funding regime for social housing in June
Infrastructure
Extra £3bn of infrastructure spending a year from 2015
Two carbon capture and storage projects progress to the next stage of the £1bn funding competition
Push ahead with reforms of infrastructure delivery including enhancing commercial expertise within government
Further streamlining of Judicial Review process
Zero carbon
Promise to outline the future regime for moving to zero-carbon homes by May, with details of "allowable solutions" by July
Regional growth
Pledge to institute a regional pot for allocation by Local Enterprise Partnerships as recommended by Lord Heseltine. LEPs will compete for funding