Brickability to get back up and running while Breedon says plants to remobilise to meet increasing demand
Builders merchant Brickability is to reopen its sites as more and more housebuilders go back to work.
The firm, which is listed on AIM, has 25 sites and sales offices, employing around 225 people throughout the UK.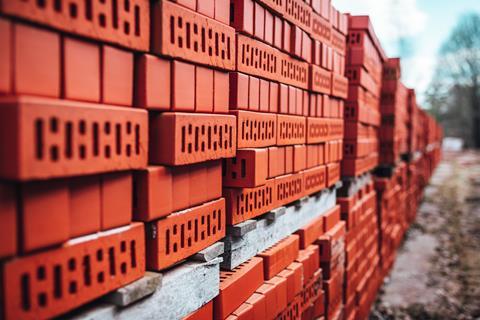 It suspended operations two days after the prime minister put the country into lockdown but as more housebuilders, including the three biggest, Barratt, Persimmon and Taylor Wimpey, remobilise jobs, the firm has begun a phased resumption of work.
Depots reopened earlier today although office staff will continue to work from home whilst showrooms will only be open for click and collect.
Chairman John Richards said: "We have been encouraged by the growing number of our customers UK's housebuilders and by the government's support for construction. As sites across the country get to work, we need to be able to ensure they are well-supplied."
The firm supplies over 300 million bricks annually along with roofing, heating, flooring, doors and windows.
And £930n turnovber materials firm Breedon said it would be pregressively reopening sites in the coming weeks as demand dictates. "We have been encouraged by recent announcements from several companies in the wider construction sector confirming their intention gradually to reopen their operations," it added.
In an update to the City this morning, it said more than 80% of its staff have been furloughed in the UK or temporarily laid-off in Ireland on full pay. According to its 2019 annual report, the firm has 2,959 staff meaning more than 2,350 have been affected this way.