Local builder will lead on refurbishment of Grade II-listed Brutalist icon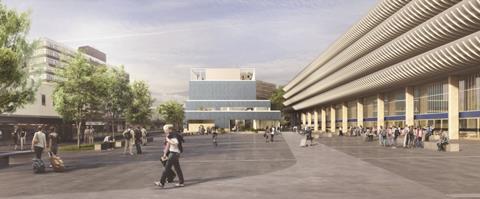 Design and build teams have been appointed to deliver the John Puttick-designed refurbishment of the Grade II-listed bus station in Preston, Lancashire.
The transport hub, which has become an icon of Brutalist architecture, will be refurbished by Conlon Construction, a Preston-based heritage specialist and contractor.
Meanwhile Keepmoat will build a youth zone alongside the bus station building.
The projects within the overall development programme will be subject to planning permission being granted. The first of a number of applications has been lodged and others will follow over the coming months.
The bus station, which was completed in 1969, was reprieved from the wrecking ball when then architecture minister Ed Vaizey listed it in 2013 after a long campaign to save it from demolition.