Tom Lowe is covering the vital final days of the climate crisis conference. This is his first despatch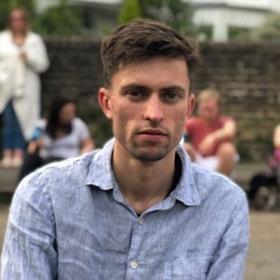 I arrived in Glasgow yesterday evening for the conclusion of COP26 and by chance the prime minister announced his return to the city this morning.
As the first draft agreement from the conference is published, Boris Johnson said he wants countries to "pull out all the stops" to get it approved over the next three days in an attempt to limit global warming to 1.5C by 2050.

>> Also read: All our coverage of the issues surrounding COP26

>> Also read: How construction can (help to) save the world

The seven-page document urges countries to strengthen the carbon-cutting targets that were agreed at the 2015 Paris climate accord. It also encourages richer countries to contribute at least £100bn a year to help poorer countries clean up their emissions.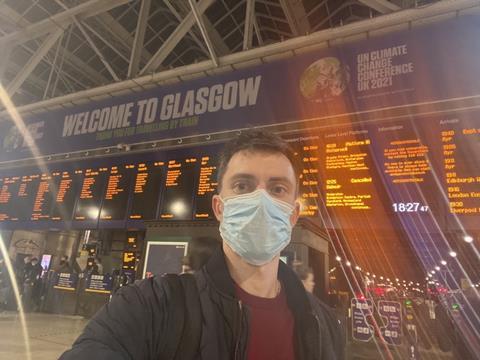 I am here to cover the last two days of the conference, which will focus on transport and the construction industry. The green zone – where fringe events are taking place – was closed last night when I arrived but the conference has clearly taken over the whole city.

>> Listen to: Our series of Building Talks podcasts focusing on the climate crisis and pursuit of net zero
A huge banner above the timetable board at Glasgow Central Station welcomes people to the conference and thanks them for taking the train rather than driving. Buildings and archways have been lit up in green, and the local Co-op shops have added a "26" to their frontage signs.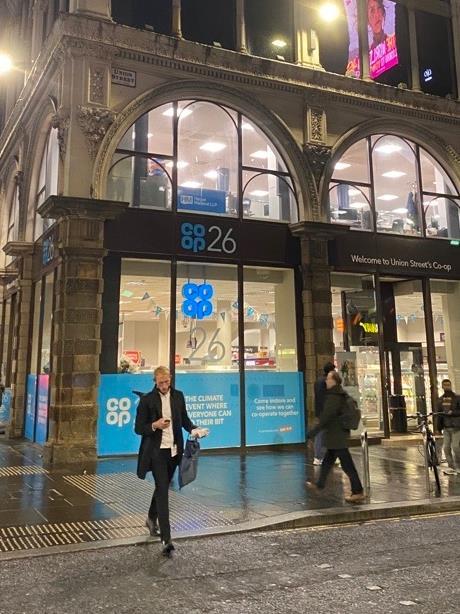 My taxi driver told me that the nightlife has been quieter because people have been avoiding protestors, although I have not seen any yet. Almost all the hotels in the city have been booked out for months before the conference, which is why I am writing this from a room which smells like petrol in the basement of a hostel.
I have a busy schedule ahead of me, packed with interviews with construction leaders in and around the green zone. It will be interesting to hear what the industry thinks about the conference - whether it has been a success or a failure and what part the private sector needs to play.
After underwhelming government commitments to decarbonising the heating of homes in last month's heat and buildings strategy, firms may feel that they need to take the initiative if net zero targets are to be met.