Campaign celebrating UK construction's achievements will be across print, online and social media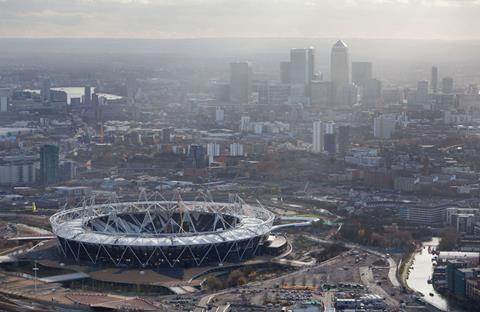 Building kicks off its Olympic year coverage today with the launch of the Building 2012 campaign to celebrate construction's greener, faster and smarter contribution to the London Games.
The campaign will run across print, online and social networking sites with news, features and comment on the lead up to the Games and the legacy issues and international opportunities beyond.
This first issue of the magazine, out this Friday, will look at how far we have come so far in terms of construction and why each of the main venues on the Olympic park can boast such strong "greener, faster, smarter" credentials.
Then we will examine just how much work still needs to be done in the final six months ahead of the July opening ceremony.
As part of the launch of the campaign, over the next few weeks we will be running comment pieces from Sir Steven Redgrave, the five-time gold medal winning Olympic rower and Gleeds Ambassador, and Andrew Altman, chief executive of the Olympic Park Legacy Company (OPLC) .
We will also be launching a hunt for the "Building 2012 Hero" – someone who has shown exemplary dedication to the delivery of the Olympic Games,
And our coverage will investigate the opportunities available to the UK construction industry overseas with the 2016 Rio Olympics and Russia and Qatar World Cup Games in the pipeline between now and 2022.
In addition, we will be stepping back in time as we introduce Building Memories to bring you news and features taken from old issues of the magazine, beginning with those from the last two London Olympic years – 1908 and 1948.
If you want to follow or contribute to any of our coverage online, you can visit Building's website, Facebook group and to follow or comment on our campaign coverage on Twitter at #BLD2012 or #BLDmemories.