Stephen Greenhalgh tells construction industry to 'raise its game' and pioneer offsite methods
The government minister responsible for building safety has told construction to "raise its game" in a searing attack on industry practices which lead to the 2017 Grenfell Fire.
Stephen Greenhalgh, who also holds the role of fire minister at the Home Office, called for a standardised modular approach to construction to end the "despicable practices", which he said the ongoing inquiry into the tragic fire had exposed.
He said: "We need a fundamental professionalisation of building control and being able to have a much greater knowledge about design and construction to sign things off as safe. We've seen construction cutting corners and despicable practices through the Grenfell inquiry and the drive for profit over safety."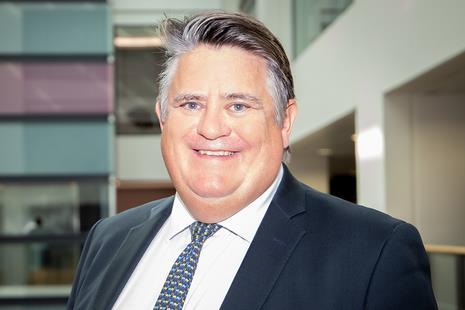 Speaking during a panel discussion on the future of housing at the Conservative party conference, Greenhalgh (pictured) said: "My [plea] as a building safety minister so I can put myself out of a job and I can retire from public life is that the construction industry needs to raise its game. Why can't we think about a process by which we build buildings and make it easier to do that.
"So let's pioneer design for manufacture and assembly so that it's like putting a mechano kit together and you know that all the parts that you use are safe as opposed to trying to make it up as though we've never built a building before."
Greenhalgh was also pressed on how the government intended to resolve the difficulties faced by thousands of homeowners in obtaining EWS1 forms needed to certify their homes as safe from fire.
> Legal view: Sign the EWS1 form at your peril
> Full day by day coverage of the Grenfell Inquiry
A shortage of fire safety professionals willing to sign the forms due to liability risks has resulted in thousands of homeowners unable to mortgage their homes.
Warning homeowners that they would need to be patient, Greenhalgh insisted that there was no quick solution to the growing crisis due to the complexity of leasehold law.
Claiming he had been given "at least 42" ways of approaching the problem when appointed to his ministerial roles in March this year, he admitted: "This is a crisis, some describe it as a scandal, and I think that's fair. But I wouldn't say this is a scandal that we can fairly lay at anyone's door. It's a system failure in regulatory terms from top to bottom."
But he told the panel to "watch this space", adding "We're going to come forward with some more measures, but you need to be patient because this is going to require a response that is very thought through and considered. Leasehold law is extremely complex".