Bath-based engineering firm now has 60 partners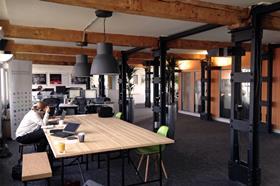 Buro Happold has created 13 new partners, the highest number named in a single year, including one who featured in Building's Top 50 'stars of sustainability'.
The Bath-based engineering group said the baker's dozen represented "a quiet confidence in its ability to deliver high-quality, award-winning projects across all sectors".
The firm now has 60 partners across the world, said Paul Rogers, senior partner.
"Selected after a rigorous testing process, all new partners showed incredible passion for their sector and were chosen for their expert knowledge, ambition, drive and cultural alignment with the business," he added.
Duncan Price, one of the 13, featured in Building's Top 50 Stars of Sustainability in 2013, said he was excited to be shaping the future direction of the practice so that it would be "recognised as a leader in sustainable development".
Another of the new partners, Claire Smith, said she was keen to beef up Buro Happold's activity in the South West. Based in Bath and with 25 years' experience in structural engineering, Smith said she hoped "to continue to actively support the development of our young engineers, delivering great projects and having fun along the way".
Along with 10 new UK-based partners Buro Happold conferred partnerships on individuals based in Boston and Los Angeles in the US and Abu-Dhabi.