Moving National Express bus depot had been set to cost £2m
Birmingham city council had a shock over the Christmas break as it emerged that the relocation of a bus depot under plans to build an athletes' village for the upcoming Commonwealth Games will cost eight times more than originally estimated.
The initial cost of relocating the National Express depot in the Perry Barr district of the city was thought to be £2m but revised figures have now put the cost at £15.5m, with an added £900,000 in legal and tax fees.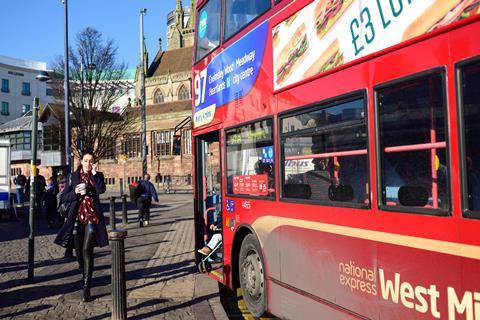 In a council report dated 30 December, the authority blamed an "external consultant" for providing an estimate which "was based on limited information and a number of assumptions and exclusions".
But the council has decided to go ahead with the plan despite the £14.5m cost increase and promised it will investigate how the sums had been so inaccurate.
The decision, approved by acting chief executive Clive Heaphy on New Year's Eve, was considered urgent enough to warrant the use of emergency council powers to bypass the call-in period usually factored into project delivery times.
The estimate had been part of the £492m business case to regenerate Perry Barr ahead of the 2022 games.
The existing depot is on Wellhead Lane and is moving to Aston Lane, less than half a mile away.