Contractor's fit-out of new office praised under surveyor body's SKA accreditation system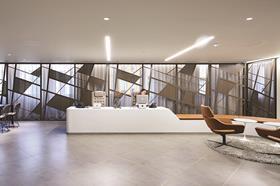 Contractor BW has been awarded a gold standard under the RICS' sustainability accreditation system SKA for the fit-out of its new office at 5 Old Bailey in the City of London.
The SKA system measures good practice in the management of energy, CO2 emissions, waste, water, materials, pollution, wellbeing and transport.
BW – which is aiming to double its turnover to £200m by 2020 – moved into the offices earlier this year to give itself more room to grow into.