Pam Alexander is to replace Paul Finch as chairman of Cabe at the Design Council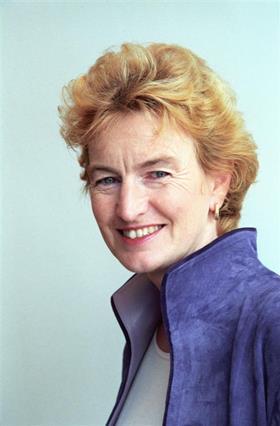 The former English Heritage chief executive and member of the Mayor's Design Advisory Panel will be the first woman to chair Cabe.
Finch's four-year term ended in December but was extended until a replacement was appointed.
He will stay on as deputy chairman for the rest of the year, when he will have completed five years as a trustee.
"It's been a pleasure being involved with Cabe, on and off since 1999," said Finch.
"But I'm very happy Pam's taking over. She has an amazing background and really knows her stuff. She's had an awful lot of good influence on all sorts of developments over the years, particularly as SEDA."
Alexander was chief executive of the South East England Development Agency (SEEDA) for seven years and is still chair of the Thanet Regeneration Board. She is also a non-executive director of Crest Nicholson.
She is director of the Academy of Urbanism, chair of the Covent Garden Market Authority and a member of the NLA Sounding Board.
She said: "It is an exciting time to take the chair of Cabe at the Design Council. Paul Finch has successfully led the huge change of culture needed to move from a large grant-funded commission to an agile and enterprising charity.
"Cabe at the Design Council is a storehouse of strong guidance and excellent practice in creating great places, as well as a wide network of associates."
Pam will support Clare Devine, director of architecture and the built environment.
The news coincides with a restructuring that will fully integrate Cabe into the Design Council which has been its parent body since 2012.
"When we merged with the Design Council the only way we could do it legally in the time available was to set up Cabe as a company that would then become a wholly owned subsidiary of the Design Council," said Finch.
"The integrating spirit was there from day one but… we had two sets of minutes and accounts so the intention was always to dissolve that structure."