Housebuilder says in trading statement it is on course for "significant volume growth"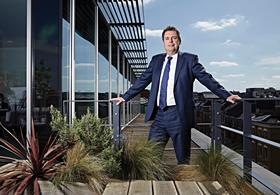 Housebuilder Cala Group today reported a sharp rise in the average selling price (ASP) of its homes - up to £537,000 over the past eight months.
The figure is up 27% on the ASP for the year to June 2014, and mainly reflects changes in the mix of houses on its sites, the firm said.
In a trading update published this morning, the company said that it has sold 90% of its homes for this year, with three months left before the end of its annual reporting period.
Cala group chief executive Alan Brown said: "After an encouraging first half, trading since the start of 2015 has been ahead of expectation."
He attributed continued high demand to record low mortgage rates, an improving economy and the ongoing shortage of housing.
"The company is on track to grow future volumes substantially."
Cala's land bank now stands at more than 13,400 plots with a potential gross development value of £5bn, in addition to 10,000 strategic land plots.
So far this year, planning permission has been granted for 33 sites with a potential gross development value of £417m, the company said.
Problems caused by material shortages during 2014 have eased this year, although labour shortages have resulted in higher subcontractor costs, it added.
In a statement, the company said that management expects to deliver improvements outlined in its growth plan - reducing its overhead ratio, strengthening its margin on earnings before interest and tax and enhancing its return on capital employed - as soon as 2016.