Legal action centres on Chalcots Estate evacuation in June 2017
Camden council is seeking £130m of damages from a contractor and subcontractors over fire-safety remediation that it has had to carry out on four tower blocks.
The residents of Chalcots Estate were evacuated in June 2017 due to concerns about combustible aluminium composite material (ACM) cladding.
Now the local authority has submitted £130m worth of claims to the High Court to recover costs from the consortium contractor, Partners for Improvement in Camden (PFIC), who are currently in liquidation, and its main subcontractors, Rydon Construction, Rydon Maintenance, Faithful + Gould and United Living South for work carried out on the estate.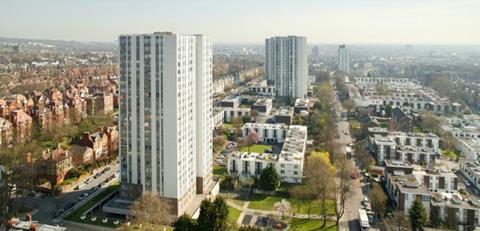 The contractor and subcontractors were responsible for the refurbishment and maintenance of the Chalcots Estate but the council had to step in to address multiple fire safety failings.
The council is taking legal action to recover costs related to the evacuation of Chalcots residents, the employment of fire marshals and security staff during the evacuation and beyond.
It is also seeking costs for the work carried out to repair the internal fire stopping, fire doors and other serious defects inside the Chalcots towers, plus the removal of ACM cladding from the blocks' facade.
A Camden council spokesperson said: "We were let down by PFIC, Rydon and other contractors."
He also said the costs of the supporting residents during the evacuation and level of work required at the Chalcots made a "major impact on the council's cash reserves".
The claims have been submitted following a two-year examination of agreements, contracts and works to show where responsibility lies forthe range of fire-safety defects at the site.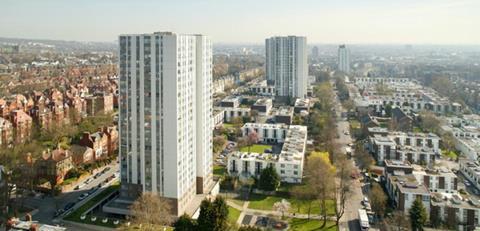 Rydon declined to comment.
Faithful + Gould and United Living South have all been contacted for comment.