Hennick & Co shells out sum for slice of £270m practice
A Canadian investor has paid an undisclosed amount to become the biggest shareholder in the country's largest architect.
Foster & Partners employs 1,500 staff in 13 studios and this afternoon said that a "significant" stake had been acquired by Hennick & Company.
The move means that the Toronto-based family firm will have the largest shareholding, with Norman Foster and his family the next biggest stake.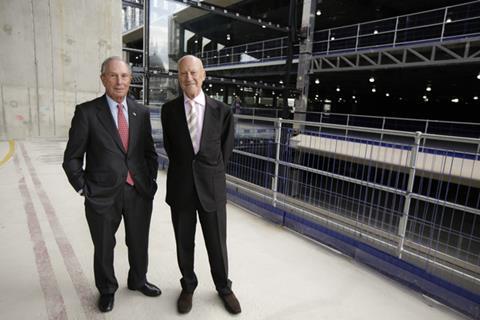 Foster, who turned 86 in June, will continue to serve as executive chairman of the company he and his late wife Wendy founded in 1967.
All parties refused to disclose the size of their stakes but Foster said the deal had been several months in the making.
He added: "Towards the end of last year, we started to explore long-term structures for the practice that would respond to the challenges and opportunities of growth and encourage the next generation of leadership and this partnership is the culmination of that process."
Outside investment has taken a significant stake in the architect before with private equity firm 3i pumping in at least £80m for a 40% slice of the business in 2007. Fosters eventually completed buying the entire stake back in 2014.
In a statement on the Hennick deal, the practice added: "The long-term agreement enables the practice to expand beyond its current 180 partners, ensures that the next generation of professionals can become shareholders in the practice, and allows for an orderly succession of existing partners over the long-term."
There are currently 180 partners, who are automatically shareholders with the influx of money to allow for more staff to be promoted to partner
In its last set of accounts, the firm behind a string of high-profile buildings including the Gherkin and the Bloomberg building, both in the City of London, said turnover in the year to April 2020 was up 5% to £272m but pre-tax profit fell from £21.5m to £11.9m.
The accounts also showed the then 154 partners at Fosters shared a bumper bonus payment of more than £31m during the period.