Plans to bring in technology which helps HGV drivers pick safer routes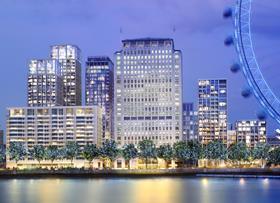 Canary Wharf Group and Qatari Diar's Southbank Place development will be the first to use new technology to help lorries avoid taking left turns in an effrot to help prevent London cycle deaths.
The first development at the £1.3bn scheme opposite the Houses of Parliament will incorporate PIE Mapping to help HGV drivers take routes which reduce pollution, congestion and protect cyclists.
Canary Wharf Contractors Group reached an agreement with PIE Mapping to develop HGV routing technology for the construction of the new mixed use Southbank Place development.
The contract award for the new development on London's South Bank comes days after the unveiling of London Mayor Boris Johnson's radical plans to force HGVs delivering materials to large building sites to follow specific routes and to avoid specific left turns in order to reduce the number of collisions with cyclists.