Deal will enable redevelopment of key part of £8bn scheme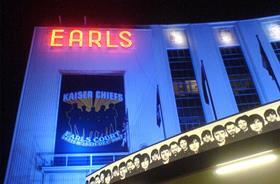 Capital & Counties (Capco) and Transport for London (TfL) have agreed a joint venture to take forward the redevelopment of the Earls Court exhibition centre, a key part of the wider £8bn Capco scheme to transform the area.
Capco has agreed to combine its leasehold of the exhibition centre site with TfL's freehold of the site in a joint venture vehicle, which will own a new 999 year lease over the sites, with ownership split 63% to Capco and 37% to TfL.
The deal was endorsed by TfL's Finance and Policy Committee today and is subject to the approval of the boards of Capco and TfL.
Earls Court exhibition centre comprises of two buildings covering 20 acres. The whole redevelopment scheme covers 77 acres.
The exhibition centre is being bulldozed to make way for the wider Earls Court redevelopment scheme, which will create a 7,500-home neighbourhood, along with offices, leisure, hotel and retail space, a primary school, library, an integrated health centre and five-acre public park.
Gary Yardley, investment director of Capco, said: "This is a major step forward for the Earls Court Masterplan.
"On top of the resolution to grant planning consents, and the agreement we already have in place with LBHF, these proposals would mean that the development of Earls Court can now be progressed.
"We look forward to working with TfL to deliver the substantial benefits to London and the local community, creating much needed new homes and new jobs."
Graeme Craig, director of commercial development at TfL, said: "We are pleased to be making progress on a deal for the development of Earls Court 1 & 2 with Capco which will see the creation of much needed jobs and homes for London.
"The revenue generated from the deal will be reinvested back into London's transport network to deliver increased and improved services for our customers.
"It reflects a new approach we are taking with our extensive property portfolio to work with leading developers whilst retaining our interest in our properties. This will ensure that we deliver real long-term value for our fare and taxpayers."