Latest profit warning for outsourcing and infrastructure giant comes a fortnight after Carillion collapse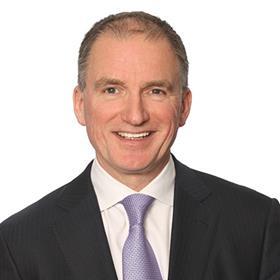 Outsourcing and infrastructure firm Capita has seen its share price collapse in the wake of a profit warning just two weeks after Carillion went bust.
Capita's share price has plunged by more than 40% today as it issued a profit warning and announced a major overhaul of the group which will see non-core businesses sold off.
Capita said that the Constructionline business it bought for £35m three years ago was one of the businesses up for sale.
The procurement provider was set up 20 years' ago by the government before it was privatised in 2015.
The firm, which has issued a number of profit warnings in the past year, has slashed its projected 2018 profits, which are now predicted to be between £270m and £300m, in contrast to the £406m previously predicted by City analysts. It also unveiled its plan to raise £700m by issuing new shares.
The statement said: "The divisional plans indicate that there is likely to be a significant negative impact upon profits from contract and volume attrition, the dropping out of one-off items including contract and supplier-related profits which were reported in 2017 and increases in some cost items, including depreciation and adoption of the General Data Protection Regulation."
News of Capita's problems come a fortnight after construction and outsourcing giant Carillion was forced into compulsory liquidation after it failed to find a a way to refinance the company.
Carillion issued three profit warnings in the lead up to its collapse, the first in July last year.
Chief executive Jonathan Lewis (pictured), who took over the top job at Capita two months ago, said: "Today, Capita is too complex, it is driven by a short-term focus and lacks operational discipline and financial flexibility."
The firm, which runs the London congestion charge, confirmed it had commenced a multi-year transformation programme, would deliver a strategic review of the company this year, a non-core disposal programme over next two years and the suspension of dividends until the company had free cash flow.
Capita's property and infrastructure division, which mainly works in the public sector, represents about 7% of the total business, adding £639.6m to the company's total underlying revenue of £4.898bn according to its 2016 annual report.
The division's recent jobs include completing consultancy work for Barts Health NHS Trust and work for a residential and retail-led masterplan at Walthamstow Shopping Centre.