Firm winding down three non-core businesses this year and next
Careys said the cost of the covid-19 pandemic hit its bottom line by close to £10m last year in its latest accounts filed at Companies House.
The Wembley-based firm, which is working on the One Nine Elms twin-tower scheme being built by Multiplex for Chinese developer Dalian Wanda, said turnover, reduced by the pandemic, and the cost of paying furloughed staff hit it for an estimated £9.6m.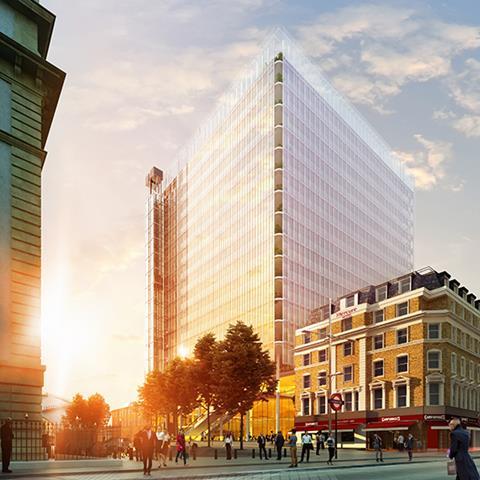 Careys, whose business also includes dry lining firm BDL, which is working on Lendlease's Elephant Park residential scheme and has also won work on Mace's Paddington Cube scheme in west London, added that it claimed £9.1m from the government's Coronavirus Job Retention Scheme initiative – although the total cost of paying furloughed staff was £13.3m.
In its results for the 18 months to September 2020, the firm said: "Covid significantly impacted revenue during the last two quarters of the financial period. The impact was deeper for our Scottish and Irish sites where more stringent government-imposed lockdown measures were introduced."
It said that a restructuring programme, which will see three non-core businesses closed this year and next including demolition firm TE Scudders and Carey New Homes, had cost it a further £4.2m in redundancy costs.
Careys said that it had deferred a £5.2m VAT payment in line with HMRC guidance with the sum due to be paid by March next year.
Group revenue for the period was £749m but Careys said pro rata this was £499m – down £75m from the 2019 figure.
Pre-tax profit was £15.3m with pro-rata earnings standing at £20.7m, nearly double the £10.8 posted in 2019 when the firm's Irish business, which is also being wound down, was hit by problem jobs. It said the three non-core businesses had a combined revenue of £88m but turned in a £16m operating loss.
The group's order book stood at £552.3m at the end of September, while it ended the period with net cash of £3.4m, compared with a net debt of £22.1m in 2019.