Contractor also posts trading update confirming it will shrink this year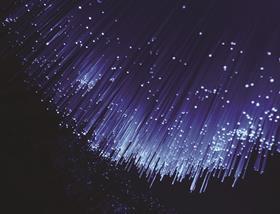 A Carillion joint venture has bagged a £500m deal to deliver broadband cabling across the UK for BT.
The contract, won with telecoms manufacturer Telent in a 60:40 joint venture, will run for three and a half years and cover 33 local authority regions, with a particular focus on connecting rural communities to super fast broadband.
Carillion will deliver civil engineering, cabling, poling and other infrastructure services.
The news came as Carillion issued a trading statement as it entered a close period ahead of its year end on 31 December.
Carillion said it was trading in line with expectations and confirmed its full year revenue will shrink from last year's £4.4bn figure due to the rescaling of its UK construction business.
The firm's support services division continued to be hit by "the slow starts to the Green Deal and Energy Company Obligation markets", which the firm said could lead up to 1,000 redundancies last month.
Carillion said these under-performing markets would lead to "slightly lower" revenue and operating margin in its support services division.
The firm's UK construction division will also shrink, although the firm's Middle East division is expected to grow.