Carillion has acquired infrastructure investment group John Laing's facilities management business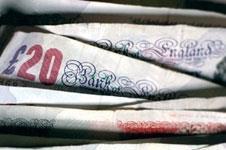 John Laing today announced that it had sold John Laing Integrated Services (JLIS), the group's support services and facilities management business, to Carillion, with the completed on 18 October.
John Laing said the disposal underlined its continued strategic focus on its core business of bidding for, investing in and managing infrastructure projects.
"As a result, the future prospects for growth of JLIS activities falls outside the core John Laing business model," the firm said.
All staff currently employed in JLIS have transferred to Carillion.
Following the sale, John Laing now employs a total of 222 staff in its focused investment management divisions.
Adrian Ewer, chief executive of John Laing, said: 'Our decision to dispose of JLIS underlines our commitment to our principal investment and asset management activities.
"JLIS has made significant progress over the last few years, but it no longer fits within our core strategy.
"We are confident that under its new ownership, the business will see future growth within the public sector and benefit from being a part of an integrated support services company."