Disposal of contracts part of plans to bring in £300m by the end of next year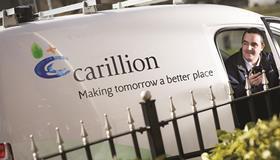 Crisis-hit Carillion has completed the sale of a large part of its UK healthcare facilities management business to support services specialist Serco for £47.7m.
The deal covers more than 15 NHS sites and includes five acute hospital trusts.
Serco said the contracts have annual revenues of around £90m that have an average remaining lifespan of 14 years, with almost £1bn of core contracted revenue added to its order book if all contracts are transferred.
An agreed proportion of the £47.7m will be paid in instalments on the transfer of each facilities management contract to Serco, with the aim of receiving the bulk of the fee in the second and third quarters of 2018.
The sale is part of a disposals programme to bring in a targeted £300m to Carillion by the end of next year which it said would reduce debt and refocus the firm on its core strengths and markets.
Carillion chief executive Keith Cochrane, who will be replaced by former Wates boss Andrew Davies in April, said: "I am pleased we have been able to successfully conclude this transaction which will contribute to our efforts to reduce net debt."
The move comes on the back of a profit warning in November, in which the firm said its year end debt could be north of £900m whilst admitting it would breach its financial covenants.
This followed an announcement from Carillion in September that it had made a pre-tax loss of £1.15bn for the first half of the year after racking up more than £1bn-worth of provisions including a previously unannounced £200m hit at its support services business.
Last week, Carillion's largest shareholder Kiltearn Parners reduced its share in the company by half from 9.85% to 4.94%.