Two towers by developer Hub Residential have won planning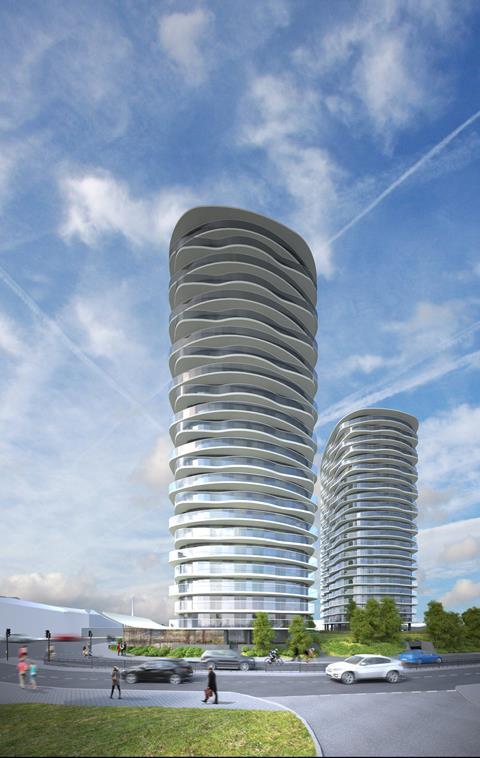 Two residential towers in London's Royal Victoria Docks have won planning permission.
The project is for developer Hub Residential and is designed by CZWG Architects.
Building revealed last month that Carillion has won the £55m job to construct the towers.
The scheme, called Hoola, comprises 360 homes for private sale over two towers - one of 23 and the other of 24 storeys.
Construction is scheduled to begin in mid-2014, with completion earmarked for late 2016.
According to construction data analyst Barbour ABI, the job is worth £55m.
Steve Sanham, development director at Hub Residential said: "We see the current regeneration going into Royal Docks area making a new eastern hub in the capital – and we are excited to be part of that.
"To help support that regeneration, we believe new housing should be customer driven, reflecting both the aspirations and price points of workers in London.
"A new model and standard for home design in the capital needs fresh thinking and ideas at every stage of the process."