But London mayor is in favour of both projects
Sadiq Khan believes there is a stronger business case for building Crossrail 2 than HS2.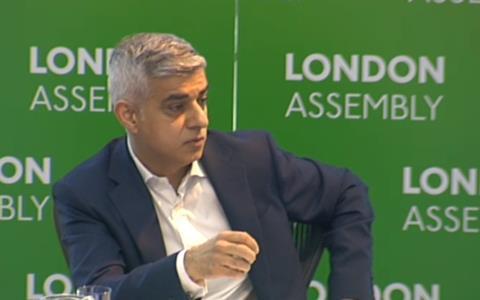 Khan told the London Assembly today that, while he is in favour of both schemes, he recognised the business case for Crossrail 2 was "significantly better" than that for HS2.
While the mayor agreed that significant funding for infrastructure projects outside of London was imperative, it could not come at the expense of investment in the capital.
"The National Infrastructure Commission report actually agreed that investing in infrastructure in London benefits the rest of the country," Khan said.
He pointed to the fact that Crossrail 2, like its predecessor, is not a London-only project and would improve connectivity and housing across the South-east.
Khan added that, should Crossrail 2 progress, the work created for the construction supply chain would be of benefit nationwide.
Crossrail 2 will require government support and funding "as has always been the case" if it is to be finished in the 2030s, Khan said.
"Crossrail 2 is learning lessons from a wide range of major infrastructure projects and the project team has undertaken extensive benchmarking exercises. That analysis has proved TfL's estimates for Crossrail 2 are prudent."
He said that the leadership team, which is spearheaded by managing director Michele Dix, had carried out a deep-dive analysis of the actual cost of Crossrail, including the overruns, which also supported TfL's cost estimates for the subsequent scheme.