Firm sells interest in company for £24m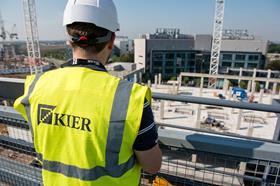 Kier has sold its interest in construction group KHSA to the Downer Group, the Australian conglomerate, for AUS$43.7m (£24m).
KHSA had been a part of Mouchel, the consultancy which Kier acquired in 2015 for £265m and later sold to WSP, and been in a joint venture with Downer, providing road asset management and maintenance work in Australia.
Sydney-based Downer employs nearly 60,000 people worldwide and has interests in construction, mining and manufacturing. Last year it turned over AUS$12.6bn (£7bn) and reported earnings of AUS$480m (£267m).
Kier said the sale, which is expected to complete next year, would be settled in cash. Net proceeds – expected to be in the region of £15m – will go towards paying down debt.
When it published its results for 2017/18 in September Kier said it was introducing a number of initiatives designed to reduce its debt mountain.
The firm had said its average net debt was in the region of £375m and hoped to cut this to £250m inside three years.
Kier also came under fire for the length of time it took to pay many of its suppliers.
KHSA reported a pre-tax profit for the year to the end of June 2018 of £7m.