Laura Smith told Building that some decisions from overseas investors are now being questioned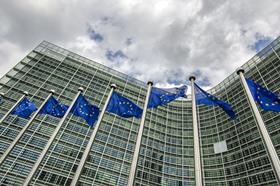 The Confederation of British Industry has warned that its construction and manufacturing members are saying that June's referendum on the UK's membership of the EU is starting to impact on upcoming investment decisions.
The news comes as a Building poll on Brexit has revealed that nearly two-thirds of the industry want to remain in the EU - with close to 30% wanting to quit and the remainder undecided.
The Confederation of British Industry's (CBI) head of construction and manufacturing Laura Smith told Building that some decisions from overseas investors are now being questioned.
"We have heard anecdotally from some of our members that investment decisions are beginning to be affected," Smith said. "As we get into the depths of the campaign we may begin to see investment decisions paused."
She added: "The greatest fear for construction firms and other CBI members is the instability created in the event of a Brexit.
"All of these events are unknowns. Any negotiation period will be all-consuming for some time - and that period of instability will weigh on business confidence."
Head of strategic research and insight at Arcadis UK Simon Rawlinson said instability was likely to grow between now and the date of the referendum - 23 June.
"The EU referendum has already unleashed a significant element of business and political risk at a time of gathering global economic uncertainty," he said.
"From a business perspective, the most vulnerable sector is UK commercial property, where delays in development decisions in 2016 and beyond could have an impact on the availability of space for occupiers in 2018/19."
Smith said the CBI is consulting members on the referendum and that it would push for further reform of the body. "Reform is not a done deal for us and we will carry on making sure the EU is the best it can be," she added.
Contractors Carillion and Mace along with consultants Gleeds and RLB are among those backing the remain campaign.