The consultancy framework had been due to launch in July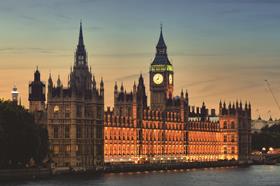 The government's buying arm, the Crown Commercial Service, has delayed the launch of its £2.9bn consultancy framework yet again.
The OJEU for the Project Management and Full Design Team Services framework was expected to be published this month, but has now been pushed back to August according to the framework's website.
Consultants have been dismayed by the three year delay in the framework, which was originally intended to go live when its previous iteration expired in June 2013.
The framework was taken over by CCS in November 2014 after its procurement partner UK SBS cancelled the previous process amid a storm of criticism that saw then-failed bidder Turner & Townsend challenge the framework in the High Court. It has been hit by further delays since then.
Previously the delays have been attributed to "ambitious timescales" and the simultaneous procurement of complex projects such HS2, Crossrail 2 and the Palace of Westminster.
On the last delay, which saw the launch pushed back from April to July, a Cabinet Office spokesperson said: "It is vital government has the correct agreements in place to support delivery of our construction projects.
"The Project Management and Design Team Services is one such agreement. We are working closely with industry and government to develop this and ensure successful delivery of these important projects."
The Cabinet Office has been contacted for comment.