Firm unhappy with construction schedule uncertainty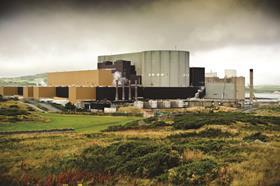 Energy firm Centrica has pulled out of the UK nuclear new build programme because of uncertainty over the construction timetable.
In 2009, the firm acquired a 20% per stake in EDF Energy's eight operational nuclear power stations in the UK and also took an option for a 20% stake in the construction of new nuclear power stations at Hinkley Point and Sizewell
Today the firm said that it had conducted a detailed appraisal of the project and concluded that there was uncertainty over project costs and the construction timetable for the new plants.
The firm said it would write-off nearly £200m in costs that it has expended on pre-planning work on the projects.
Centrica's 20% stake in the eight existing nuclear power stations in the UK is unaffected by this decision.
Sam Laidlaw, chief executive of Centrica, said: "Since our initial investment, the anticipated project costs in new nuclear have increased and the construction timetable has extended by a number of years.
"These factors, in particular the lengthening time frame for a return on the capital invested in a project of this scale, have led us to conclude that participation is not right for Centrica and our shareholders."
EDF Energy said it remained committed to its nuclear new build programme and was "prepared" for today's announcement.
Vincent de Rivaz, chief executive of EDF Energy, said it was "now more important than ever" that EDF was able to agree a guaranteed price for the plant's energy with government under the new contracts for difference system to attract investment.
He said: "A robust contract for difference (CFD) will be the basis to finalise discussions with potential investors. Centrica's decision underlines the challenge this represents for the government. Our discussions with the government on the CFD are based on well understood and stable costs and a timetable which has already taken account of all the events since 2009 when Centrica joined the project."
Alistair Smith, chair of the Institution of Mechanical Engineers' power division, said that it was worrying that EDF had not announced a replacement share holder at the time of Centrica's withdrawal.
He said: "Centrica's withdrawal might send the wrong signal that it's not a good investment. I think it is a good investment but it is a lot of money."
Smith added that if EDF had to finance a larger proportion of the project it might increase the interest rate it would have to pay meaning it would need to secure a higher price for its electricity from government.
The Department of Energy and Climate Change were keen to play down the significance of the decision to the government's plans. A spokesperson said: "The decision by Centrica reflects the company's investment priorities and is not a reflection on UK government policy."