Firm linked with potential £3bn merger with British engineer Atkins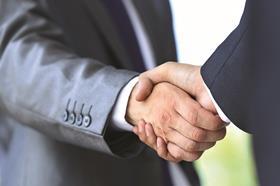 CH2M is understood to be assessing options including a potential flotation on the US stock exchange or a potential merger with a rival, after a Times report this week linked the firm with a potential £3bn merger with British engineer Atkins.
According to The Times, the US employee-owned firm sounded out London-listed Atkins about a potential deal at the end of last year.
But the report on Monday did not prompt a stock exchange announcement from Atkins before Building went to press on Tuesday, suggesting any informal approach has not yet led to more advanced discussions that would require an update to investors.
Building understands CH2M has been assessing its strategic options since at least the middle of last year, with options under consideration including a potential trade sale or flotation.
The review is partly prompted by CH2M's ageing workforce, with significantly more staff understood to be looking to sell their shares than buy them. CH2M chief executive Jacqueline Hinman sent an internal video to staff last year acknowledging this issue, according to one source close to the firm.
When contacted by Building, CH2M declined to comment. It also declined to comment on The Times report.
An Atkins spokesperson said "It is our policy not to comment on rumour and speculation."