High Court rejects judicial review bid against controversial local development plan 'forced through' by housing secretary Robert Jenrick
A High Court judge has refused a request for a judicial review into South Oxfordshire District Council's decision to adopt a planning blueprint for 23,550 new homes over the next 15 years.
Campaign group the Bioabundance Community Interest Company argued the authority had been pressurised into the move by secretary of state for housing, communities and local government Robert Jenrick and sought a hearing to challenge the legality of the decision.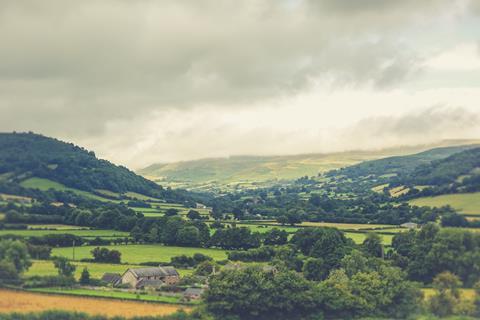 But Mr Justice Ian Dove rejected Bioabundance's grounds of challenge and said it was clear Jenrick had left the decision on adopting the plan to South Oxfordshire council "to reach exercising its own independent judgment". He also awarded the authority £8,265.69 in costs.
Bioabundance has appealed the decision and a different High Court judge will reconsider the written representations in the case.
South Oxfordshire's Local Plan 2035 was originally drawn up by the council's former Conservative-led administration and designed to fulfil the district's part in hitting regionally-agreed housing targets across Oxfordshire.
A new joint Green and Liberal Democrat administration took control of the authority in 2019 on an anti-development platform and pledged a rethink on the plan but Jenrick threatened to take over the plan-making process if it was not adopted by the council in its original form.
Bioabundance said the Ministry of Housing, Communities and Local Government had put South Oxfordshire under "intense pressure" and had threatened to withhold promised infrastructure funding if the plan was not adopted. It added the result of a refusal would have been the cancellation of projects such as the Didcot Science Bridge, Milton Interchange dual carriageway, a new river crossing at Culham and a bypass at Clifton Hampden.
Bioabundance director Sue Roberts said the group's legal team would argue again that the challenge should be subject to a full substantive hearing
"Democracy died when Robert Jenrick forced this Conservative plan through," she said. "He overruled the newly elected LibDem-Greens, chosen by the people, and stopped them from scrapping the hated plan.
"This plan is for four times the number of homes we need: four new homes for every new household. This satisfies greed but not need. The high target cannot be met and will lead to speculative development."
Leigh Day solicitor Tom Short, who represents Bioabundance with barristers Tim Buley QC and Alex Shattock of Landmark Chambers, said last week's decision by Mr Justice Dove was "disappointing".
"The claim is clearly arguable and Bioabundance will now proceed to puts its case to the court in an oral hearing," he said.
"At a time of desperate climate emergency, our client considers it vital that full judicial scrutiny is given to the way in which this local plan was pushed through by central government."
Reacting to the ruling, a spokesperson for the council said: "We are pleased with this decision and that the court has supported the democratic decision making processes within the council."