Summer move planned as covid pandemic prompts global review of consultant's office requirements
Arcadis has become the first of the big consultants to rejig its office requirements because of the covid-19 pandemic, confirming that it will be moving out of its King's Cross home of the past 15 years and into new space in the heart of the City this summer.
The firm moved into its current York Way address, by the side of the station, from Tavistock Square in 2006 when it was known as EC Harris but will leave for the Square Mile this June.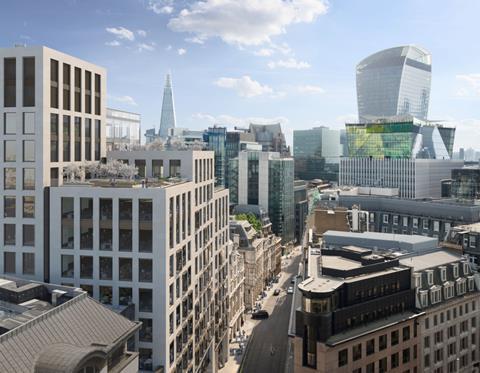 Its current home has space for around 1,200 people but Arcadis UK chief executive Mark Cowlard said its new base at 80 Fenchurch Street had been picked to reflect the way working habits had changed since the pandemic began nearly a year ago.
He said: "The way people work is evolving all the time, more so than ever over the last few months and our aim is to give people choice about where and how they work in future."
But he said the move underlined the firm's commitment to maintaining an office, in spite of repeated lockdowns in the past 11 months which have seen city centres become ghost towns.
"The office environment still plays a significant role, particularly when it comes to meetings, collaboration, building social connections and engaging with our clients," Cowlard said. "As part of a global review, we have therefore been looking at how we incorporate this change to create a more dynamic and agile workplace for both our clients and people.
"Our aim is to create more work settings that can better accommodate different day-to-day tasks and ultimately the new office will enable more choice."
Arcadis is taking two floors totalling 40,000 sq ft at the building, known as EightyFen, which was completed by Skanska at the end of last year under a £136m deal.
The 14-storey block was originally designed by Foster & Partners but developer YardNine brought in TP Bennett to bring it up to modern occupier standards. Others to work on the scheme include QS Gardiner & Theobald.
Running across more than 240,000 sq ft, EightyFen sits a stone's throw away from some of the Square Mile's most celebrated towers including the Gherkin, also built by Skanska and designed by Fosters, and Rogers Stirk Harbour & Partners' Leadenhall Building which was built by Laing O'Rourke.
Arcadis said the floors will be fitted out with smart tech like environment and utilisation sensors, to make sure the space is being used efficiently with the new space being designed more as a 'collaboration hub' than a traditional desk-based work environment.