Stonebond trebles turnover as it ramps up partnerships work
Stonebond has seen its pre-tax profit increase ninefold on the back of soaring turnover as it seeks to grow rapidly based on its new partnerships model.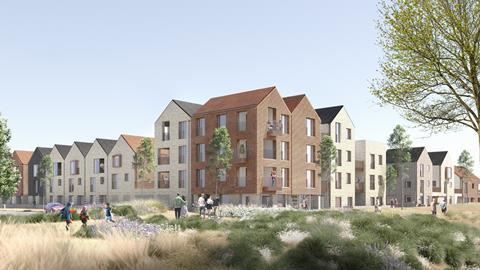 The Chelmsford-based housebuilder, founded by sons of the Countryside founder Alan Cherry, posted pre-tax profit of £6.1m for the year to 31 October 2021, a huge increase on the £641,611 reported for the covid-hit 2019/20 financial year.
It trebled its turnover from to £65.2m from £21.3m over the same period, with the firms' chief executive, Andrew Cornelius, telling Building's sister title Housing Today it was also on track to double turnover, profit and housing completions further in the current financial year, to October 2022.
The Essex-based firm, owned by Richard and Graham Cherry, has plans for a 2025 stock market flotation and earlier this year followed Countryside in shifting its focus towards partnerships.
More than three quarters (77%) of the 197 homes it delivered in the year were affordable or build-to-rent through land-led partnership schemes with housing associations and other partners. The completions figure increased from just 52 in 2019/20.
The proportion of revenue from partnerships increased from 24% to 59%, while income from private sales fell correspondingly from 76% to 41%.
Andrew Cornelius said: "We're very pleased with the strong performance of the business over the financial year which was at the upper end of our expectations and ahead of budget, and largely driven by our change of strategy to a land-led partnership model."
"This [current] financial year we expect volume, revenue and profit to nearly double again. Everything is looking on track with our five year plan to list the business," he said, adding that Stonebond was looking to open a new regional office in the northwest in the next 12 months.
The accounts showed the housebuilder increased its development pipeline by 76%, from 522 to 920 plots and is planning to increases this further to 6,500 plots by 2025.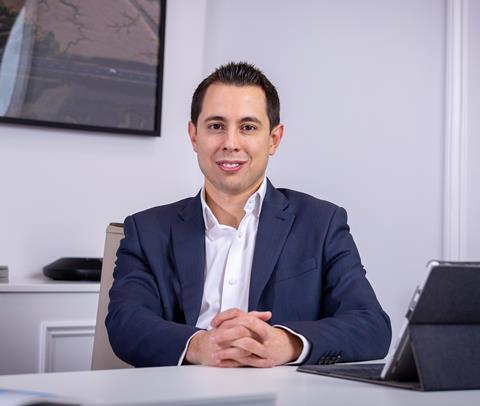 The shift to a more capital-light partnerships model allowed the firm to push its return on capital employed (ROCE) – a measure of capital efficiency – up from 5.3% to 24.3%. It is planning to achieve ROCE of 50% by 2025.
In its accounts Stonebond said there has been "chronic shortage and under-supply" of quality homes which has contributed to strong demand among housing associations, tenants and investors.
"The constrained supply, strong demand from housing associations and investors bodes well for our mixed-tenure operating model and build-to-rent market" it said.
It said it occupies a "niche market position" focusing on sites that are not large enough for volume housebuilders but too large for SMEs. It said its "sweet spot" is 60 to 80 units.
The group in 2020/21 opened offices in Sevenoaks and in Solihull to make it easier to expand into Kent and East Sussex and the west Midlands respectively. The firm increased its employee headcount by 64% to 77 and is forecast to increase this further to 120 this year.