Turner & Townsend managed project that will enable public access to the medieval cathedral tower for the first time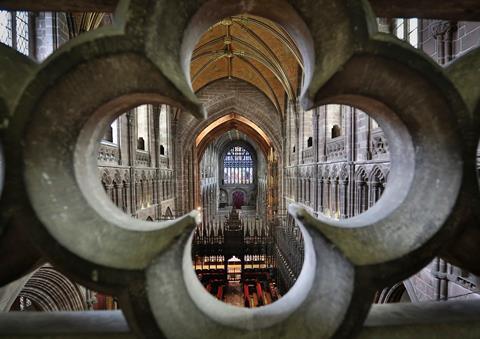 A £1.3m project to enable access to Chester Cathedral's historic tower for the first time has been completed.
Extensive works were undertaken to make safe and accessible the tower, its roof and bell-ringing chamber, while the medieval staircase was restored.
Turner & Townsend was project and cost manager on the job; Donald Insall Architects was designer; William Anelays was main contractor; Ramboll was structural engineer; BCA was electrical engineer; RFA was interpretation designer; and Workhaus was exhibition contractor.
The tower is set to open to the public this month.
Emma Birkett, senior project manager at T&T, said: "We are proud to have been part of this major scheme to assist the Cathedral with its new business model and to help reinvigorate Chester city centre as part of the "One City Plan".
"A challenging project of real heritage significance, which had to be delivered to a tight programme and budget within a fully operational building.
"We understood how important the right team approach was to the Dean and Chapter and chose individuals specifically suited to the project. We worked closely alongside the Cathedral staff in their offices so we could develop a much needed relationship based on trust and understanding."