Study by Chinese government seeks to adopt best practice from Europe and the USA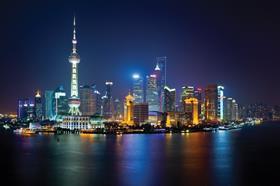 China is increasingly turning to the UK and other western nations for expertise in project management after the Chinese government ordered a major research exercise into the discipline.
The study, which began earlier this year, is seeking to identify best-practice approaches to project management in markets including the USA and Germany, as well as the UK.
It is being led by China's Ministry of Housing and Urban-Rural Development, formerly known as the Ministry of Construction, and has included project reviews and interviews with leading project management firms, international organisations such as the International Federation of Consulting Engineers and Chinese professionals working in project management outside of China.
Mark Budden, partner at EC Harris and head of China at the firm, said the long-term aims included training home-grown professionals and establishing an effective regulatory system.
"Project management is a relatively new phenomenon in China and not as well understood as some more traditional services, such as cost management," he said.
"However, as projects become increasingly more complicated there is a growing appetite to better understand the discipline and to train the local workforce so they can deliver these skills over the coming years.
"As well as developing a much clearer picture of what the discipline actually entails and what it could contribute to China's construction industry, they hope to achieve a better understanding of the tools that are needed to effectively deliver the service."
Michael Brown, deputy chief executive of the Chartered Institute of Building (CIOB), said he and CIOB president Alan Crane had recently met with government officials to discuss project management.
"They are considering the registration of project managers," he said. "Most other professions are already registered and they would register the function [of project management] as well as the title."
The government plans to finalise the report at the end of this year and to implement its lessons from early 2013 onwards.