Initiative starts next month
The Chartered Institute of Building (CIOB) has launched a new fire safety course aimed at getting fire safety professionals up to scratch with new building regulations due to be introduced by 2023.
The course, known as the Certificate in Fire Safety for Construction, will begin next month and aims to improve the fire safety awareness for managers in the construction industry and for those who manage fire safety in the workplace.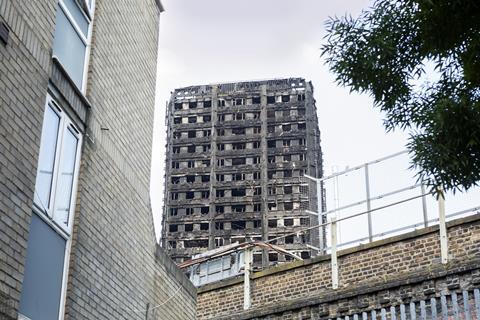 It is the first course of its kind and the first time that the fire safety sector has worked with the construction sector to address the recommendations in Dame Judith Hackitt's Building a Safer Future report.
Hackitt's 2018 report was carried out in the wake of the Grenfell Tower fire, which claimed the lives of 72 people the previous June.
The new course looks at current and future legislation, building design and building construction, fire risk assessments, fire science and human behaviour and how to manage and implement fire safety systems.
A spokesperson for the CIOB said the course has been designed "to provide a holistic approach to the management of fire safety in the built environment and to give those responsible for fire safety some underpinning knowledge to be able to comply with the new legislation and all its requirements".
Fire safety consultant and course leader Brad Walker said the course is "for those who are looking to gain an improved understanding of how fire safety principles are applied in the built environment. It will also provide the delegates with a stepping stone to competency for those who have fire safety management responsibilities."
The new Building Safety Bill, which is based on Hackitt's recommendations, is due to be formally laid before parliament in the coming months but the new laws will not come into force before 2023.