Reform plans to be unveiled next week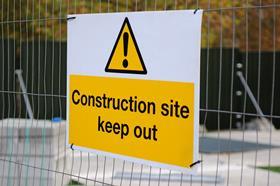 The CITB has admitted it is facing its last chance to win over the sceptics when it publishes its report into how it plans to change next week.
Criticism of the training body has piled up in recent months with Balfour Beatty chief executive Leo Quinn questioning its existence ahead of its recent consensus survey with 77% of employers eventually voting in favour of it – down from the 84% last time.
The Home Builders Federation revealed that 89% of its members voted against renewing the levy, which it said very clearly "a vote of no confidence in the current operation".
Now Steve Radley, policy director at the CITB, has said the group's make or break report detailing how it plans to change is vital to winning over the critics.
"This is close to being our last chance to get things right but if we don't, then it could prove to be very difficult," he admitted, promising that the group "will be more transparent and held to account".
The CITB will unveil its plans next Wednesday a week after Paul Morrell's report into industrial training boards like the CITB landed on ministers' desks.
Morrell said smaller firms needed to be given greater influence at the CITB and skills minister Anne Milton said the government would be holding the CITB to account on its promises.