Sarah Beale will leave next September
Sarah Beale has resigned as chief executive of the Construction Industry Training Board.
Beale (pictured) was named as the CITB's permanent chief executive in June 2017, having held the interim post since the previous December.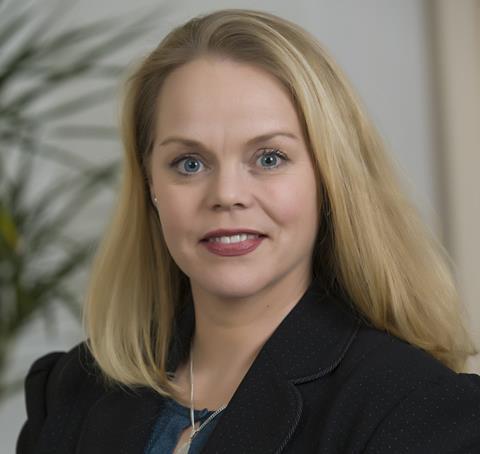 She was appointed interim following the resignation of Adrian Belton.
Following his departure, industry figures called for the CITB to be reformed, while the organisation faced behind-the-scenes criticism from large firms angered by the prospect of having to pay two training levies.
Beale, who is the first female chief executive of the training body, will remain in the position until September 2021.
She led the training body through a major transformation programme, Vision 2020, which will see more than 800 staff axed by the time it is completed next year.
It has also sold its National Construction College at Bircham Newton in Norfolk under its restructuring initiative designed to cut costs.
The group wants to cut running costs from the £155m when the plan was announced two years ago to just over £110m by 2020/21.
The rejig was aimed at improving influence at government level, introducing a new governance structure and increasing the return and impact from the levy.
She helped protect hundreds of apprentices who had lost their jobs due to the collapse of Carillion in January 2018 and this year led the group's response to the covid-19 pandemic, including helping businesses' cash flow by agreeing an unprecedented levy holiday.
In June, the organisation delayed the consensus vote it is required to hold every three years in order to secure a three-year industry levy order from government. It added that it was cutting nearly 120 jobs because of the covid-19 pandemic and said it was seeking a one-year order.
At its last vote in 2017, the body won the support of 10 of the 14 trade bodies and a majority of firms.