CITB revokes cards after investigation showed workers paid cash to pass test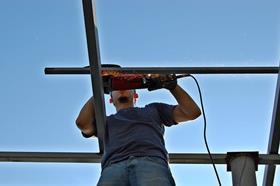 More than four thousand construction workers have had their CSCS cards revoked after an investigation into fraudulent activity at five test centres.
The CITB has revoked 4,615 cards after it carried out an extensive investigation – prompted by an exposé broadcast on BBC Newsnight – which found fraudulent activity in centres where candidates were taking tests accredited by both the CITB and the British Safety Council.
Broadcast in October, the BBC Newsnight investigation revealed that workers were paying cash to card training scheme supervisors to help them pass the test.
Subsequently, the Construction Skills Certification Scheme (CSCS) wrote to all affected cardholders in November to tell them that they needed to retake their health, safety and environment test.
Those affected were asked to register by 20 December 2015, or risk their CSCS card being cancelled.
A total of 5,480 of the individuals affected did not register to retake their test, meaning their test result is now void.
From the individuals who already used their test result to obtain a CSCS card, 4,615 have been revoked, while the remaining 553 candidates have until 14 February to successfully take their test before their cards are revoked.
Graham Wren, CSCS chief executive, said: "We are urging employers to check the validity of all cards by either electronically reading the CSCS SmartCard or by using Card Checker via the CITB website, to make sure that invalid cards are not permitted on site."