Training body says workers from other sectors could be the solution to skills crisis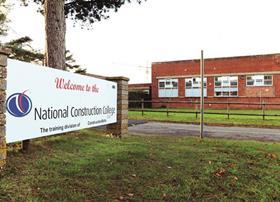 Attracting people from other sectors should play a bigger part in meeting construction's skills needs, according to new CITB research.
The report, Construction and Built Environment: Skills Transferability in the UK, found there will an even bigger need "to boost skills transferability as recruitment becomes more difficult post Brexit".
The training body's research found 62% of employers took no action to encourage employees to transfer between trades. This is despite only 19% of construction sector workers having previously worked in another sector.
Steve Radley, CITB policy director, said: "Our research shows that transferability of skills is a growing issue, particularly with Brexit looming.
"While many employers are not yet looking at it, it could become a significant way to meet our skills needs in the coming years."
The research, which saw nearly 500 employers surveyed across the UK, highlighted manual occupations such as steel erectors and bricklayers as the roles with the best potential to transfer skills.
Bur challenges to bringing more people into the industry were its image, improving training and concerns from employees and unions around multi-skilling.