Feedback due in by middle of August
The CITB's consensus consultation on levy proposals is set to start next month.
The group is recommending levy rates remain the same between 2022 and 2025 under proposals that were confirmed by the CITB board last week.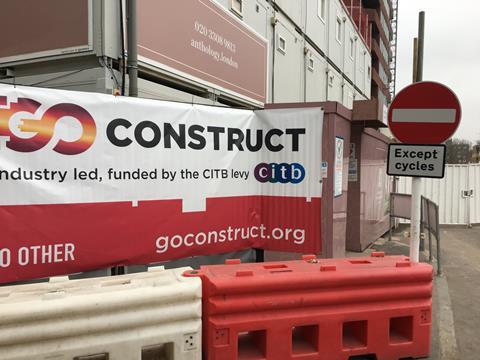 The final proposals are that the levy is assessed at the pre-pandemic rates of 0.35% on direct workforce and net-paid CIS sub-contractors at 1.25%.
The proposals also mean that approximately 40,000 employers with a wage bill below £120,000 will continue to be exempt from the levy, with 14,000 seeing a 50% reduction due to having a wage bill of between £120,000 and £400,000.
It is expected that because of the pandemic more construction businesses could qualify for exemptions and levy reductions due to lower wage bills.
The final stage of the CITB's three-yearly statutory consultation will take place between 14 June and 15 August.
Steve Radley, director of strategy and policy at CITB, said: "To support employers [during the pandemic], levy bills were cut by half for 2021, with the consensus process delayed by a year to focus on supporting immediate skills needs. We have since had clear feedback from industry that the CITB should proceed with consensus this year.
"We now expect significant growth in construction output and its skill needs over the next three years. We have recently agreed a plan to help meet these needs and we are now asking industry whether it supports the levy proposals to finance it."
The Department for Education is expected to sign off the proposals in early October.
In 2017, the last time the consensus process was undertaken, there was agreement to the levy proposals from 76.9% of respondents.