Role created to strengthen design team at the City of London after planning chief Peter Rees' departure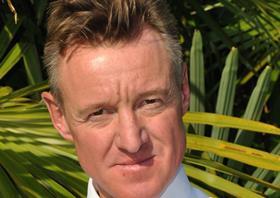 The City of London has appointed a new head of design in a bid to bolster the design credentials of its planning team following the exit of planning chief Peter Rees' departure
The City of London Corporation said this week it had appointed Gwyn Richards as head of design.
The role was created to strengthen the design team after City planning chief Peter Rees left in March to become a professor at the renowned architecture school The Bartlett.

Design was the area in which Rees was particularly involved and Richards' responsibility will centre on development design.
He is one of three assistant directors reporting to Annie Hampson, who took over Rees' job as the authority's chief planning officer and development director.
Richards, who has worked at the corporation for seven years, previously as a principal planning officer, has 20 years' experience at senior officer level in urban design at Westminster and Kensington & Chelsea councils.
In his new role he will lead a team of design officers within the development management division of the City of London planning team.
"This will involve negotiating the highest architectural and urban design quality both in innovative buildings as well as refined contextual developments and historic buildings," he said.
"We will continue to challenge mediocre designs and enhance our understanding of how the City will evolve in the future so we can proactively plan for these changes."
This story first appeared on Building Design