Capital currently given £700m a year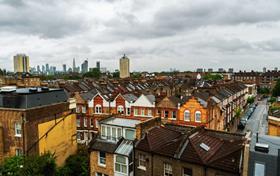 London mayor Sadiq Khan has warned the government it must take urgent action as a new report reveals the amount of grant funding required to deliver the affordable homes Londoners need is seven times more than the capital currently receives.
The capital currently receives around £700m in affordable housing grant a year from the government.
But London needs £4.9bn a year, the report says, to meet affordable homes numbers once Khan's current Affordable Homes Programme, launched in 2016, wraps up in March 2022.
Working with the G15 group of London's largest housing associations, councils, and other housing sector experts, City Hall examined how much grant funding is needed to deliver a 10-year programme to follow this until 2032.
Based on the mayor's draft London Plan, which identified a need for 65,000 new homes each year of which 50% should be affordable, this programme is aiming to deliver 325,000 new affordable homes.
The report also said construction costs are expected to increase by 3.4% each year until 2023.