Astec collapse leaves creditors £12m out of pocket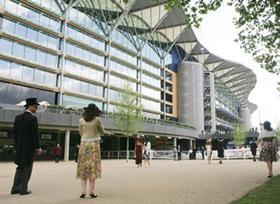 Failed cladding group Astec was wound up after embarking on an expansion drive, leaving its creditors £12m out of pocket, the latest creditors' report reveals.
Three of Astec's businesses - Astec Group, Astec Projects and Concept Design - all ceased trading on April 11th, according to the report from administrators Deloitte.
Astec built up a position as a leading UK provider of cladding since launching in 1993.
The group made a profit of £615,485 on a turnover of £30.5m in the year ending December 2012, up from £140,596 in the previous year.
In light of the number of contract opportunities, Astec's directors decided to further expand the business, posting sales of £45m in 2013.
However the group was unable to fund the "additional working capital requirements of the enlarged business", Deloitte said.
Earlier this year, according to Deloitte, the directors concluded that as Astec was unable to pay its debts, the group should be placed in administration.
The company immediately made 65 redundancies. The remaining 20 employees were laid off a fortnight later after efforts to find a buyer for the business had been exhausted.
Deloitte's administrator Richard Hawes has said that it is unlikely that the company's unsecured creditors will be paid. According to the report, Astec's sub-contractors are owed £1.5m and trade creditors £5.8m.
Astec projects included a cladding job for Ascot Racecourse (pictured).