Second time in two years that the building has caught on fire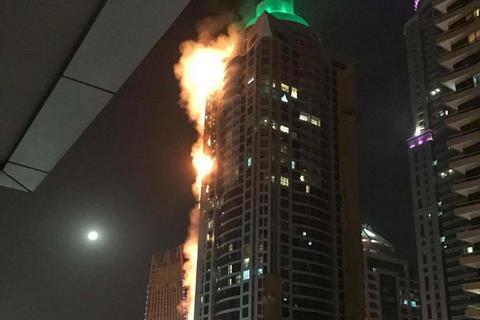 A clean-up operation is underway after fire tore through the 79-storey Torch Tower in Dubai for the second time in two years.
It is not known what caused the blaze which shot up the side of the 337m skyscraper but everyone inside the building was safely evacuated, the BBC reported.
The fire was brought under control by 11.40pm last night, but the building has been left badly damaged.
Firefighters from four civil defence stations were deployed, according to a tweet from Dubai's government media office.
Dubai's media office has also tweeted that roads around the tower, which is in the marina area of the city, are now open and that a clean-up operation is underway.