Committee on Climate Change urges insulation of 3.5 million homes and switch to electric vehicles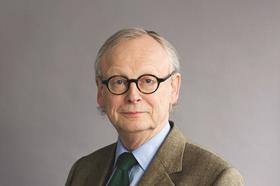 The UK's independent climate change watchdog has urged the government to roll out a raft of green built environment policies, including installing insulation in "nearly all" homes, to help hit tough new interim carbon reduction targets.
The Committee on Climate Change (CCC) - a statutory body charged with ensuring the government meets its legally-binding target of reducing carbon emissions by 80% of 1990 levels by 2050 - published its fifth carbon budget yesterday, which recommends reducing carbon emissions by 57% by 2032, to 1,765 megatonnes.
The CCC calls on the government to roll out 3.5 million insulation improvements to UK homes during the 2020s to hit the target, including 1.5 million solid wall insulations and 2 million cavity wall insulations.
It also recommends that by the 2030s one in seven UK homes should be heated by low-carbon sources of energy, the UK should be "largely powered" by low-carbon sources of electricity and the "majority" of new cars and vans should be fully or partially electric.
The fifth carbon budget covers the period from 2028 to 2032.
The CCC says heat pumps and heat networks from low carbon sources will need to be installed across 13% of homes and half of businesses to meet the target.
Alternatively, the report says, low-carbon heat could be provided via hydrogen added to the gas grid, or by using hybrid heat pumps, which include a gas boiler to top up heat supply on the coldest days.
The CCC also says carbon intensity in power generation will need to drop from 450gCO2/kWh in 2014 to 200-250gCO2/kWh in 2020, and to below 100gCO2/kWh in 2030, which it says can be achieved through renewables, nuclear and carbon capture and storage.
It adds that the government's low-carbon energy portfolio should include a roll-out of offshore wind and carbon capture and storage in the 2020s, "given their long-term importance and the role of UK deployment in driving down costs".
Speaking to Building, CCC chairman Lord Deben declined to criticise the government's recent policy changes, which have removed policies designed to promote insulation of existing homes and the development of solar and onshore wind power.
He said: "It's perfectly reasonable for the government to withdraw some of these policies, but we've been clear there have to be replacements for them.
"This has to include a programme of improving houses that we've already got, but the government has got to decide how it's going to do it.
"We're concerned with the outcomes, not the means by which the government achieves its outcomes."