Scheme in Camden set to start next autumn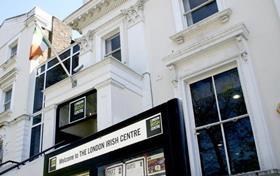 Coffey Architects has won a scheme to redevelop the ageing London Irish Centre in north London.
The centre in Camden first opened in 1955 to support newly arrived Irish immigrants.
But the Camden Square site now needs a makeover and the work will involve building a library, wellbeing and educational facilities, a performance venue, social and event space.
The architect said the scheme will bring a number of buildings under one roof and run across 3,450 sq m of internal floor space.
Others working on the scheme for client the London Irish Centre include QS Gardiner & Theobald and project manager Acumen.
Plans will go into Camden council early next year. Work is scheduled to start next autumn.