Mipim latest: Commercial sector grows at fastest rate in ten years, breaking previous November record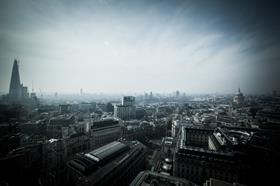 The UK commercial building sector grew at its fastest rate in ten years in February, according to the latest Savills' commercial development activity survey.
On balance 35.7% of developers saw an increase in commercial activity in February compared to the previous month, up from 33.7% on balance in January.
The activity index broke the previous series high of 34.5% in November.
All areas covered by the survey – including new build and refurbishment activity across the offices, retail, leisure and industrial sectors – recorded growth in February, led by private new-build.
Simon Collett, head of building and project consultancy at Savills, said: "The positive outlook for the market is clearly feeding through to development activity levels considering February's survey high – with future expectations remaining robust we expect to see further improvements in activity levels over the coming months."