Study finds low levels of growth mean it will take years to overcome sharp fall in output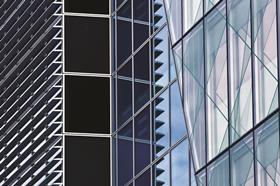 Commercial sector construction is not set to recover from the recession until 2023, according to a study by insurance firm RSA.
The study, conducted by Centre for Economics and Business Research in conjunction with RSA, found that the commercial construction industry had seen annual output values fall 32% from £41bn in 2007 to £28bn in 2011.
It concluded there would be no growth in the sector until 2014 and it would take until 2023 for output to reach pre-recession levels.
The study found Scotland and the North-west were hardest hit by the decline in output with falls of 51% and 49% respectively, while London and the South-east saw smaller declines of 16% and 24%.
Paul Greensmith, RSA's director of risk managed business for global specialty lines, said: "The commercial real estate sector has been hit hard by the recession, and with commercial real estate construction growth so closely tied to GDP, it's not surprising that we've seen such a sharp decline in output values since 2007.
"While a return to the pre-recession highs of 2007 may not be wholly realistic, what's important now is that developers approach new investment opportunities sensibly and with sustainable growth in mind."
It also found that output of warehouse and office space had suffered big declines of 62% and 51% respectively while retail space declined 27%.
The study found that rents for office and retail space had declined while vacancy rates had grown and predicted this would continue to weaken the market for these types of development.